Willingdon Park - Phase 6
Certifications & Awards
LEED Canada for Existing Buildings: Operations and Maintenance (registered)
Project Team
Confidential Paper Shredding

: Recall Secure Destruction Services

Janitorial Services

: ServiceMaster & ServiceMaster Clean

Outdoor pest control

: PCO Pest Control

Landscaping

: Coast Landscaping

Refrigerant and HVAC service contract

: Northwest Refrigeration

Control contract

: Trane

Recycling

: Happy Stans

Mechanical, Electrical, Commissioning Consultants

: Scott Sinclair, SES Consulting Inc.

LEED Project Manager

: Veronica Owens , Light House Sustainable Building Centre

LEED Green Associates

: Nicole Cook, Rob Baxter, SES Consulting Inc.

Development & Construction Manager

: Renato Bordignon, Tonko Realty Advisors (BC) Ltd.

Property, Purchasing, and Facility Manager

: Dean de Sousa, Triovest Realty Advisors BC Inc.

Property Management, Vice President

: Greg Last, Triovest Realty Advisors BC Inc.
Green Building Audio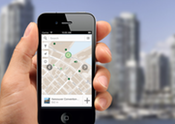 Targeting LEED Green Education Credit?
Our audio tours qualify.
Get one today!
style="font-size: 12px;">
Veronica Owens of Light House Sustainable Building Centre
Summary
Built in 2001, Willingdon Park - Phase 6 is a 6-story office building in Burnaby BC. It has undertaken significant capital and operational upgrades to improve building performance, and is pursuing certification in the LEED Existing Buildings: Operations and Maintenance (EBOM) program.
This Triovest building is one of the best energy performers in our region with an overall energy intensity of only 18 kWh / ft2, significantly better than 95% of the BOMA Best certified buildings in Canada.
Through the upgrade and renewal process, the facility has achieved savings of 57% in electricity, 90% in natural gas, and 40% in water. This has resulted in the elimination of more than 250 tonnes a year in GHG emissions
The process of LEED Existing Building: Operations & Maintenance (EBOM) Certification for this facility has resulted in increased performance, better comfort, and significantly lower annual operating costs.
247,610 sq ft, multi-tenant office building
Owned by Holdings 1506 Enterprises Inc., a subsidiary of HOOPP Realty Inc.
Triovest Managed Building
Willingdon Business Park is Metro Vancouver's premiere office park, blending modern business space with nature's elements to achieve a unique urban environment for its tenants. The campus-style setting consists of nine buildings in Burnaby, BC, with a total leasable area of nearly 1 million square feet.
The building is a sweeping 6 storey structure constructed of poured in place concrete and tinted curtain wall glazing. The entrance foyer is a two storey open area complimented with an internal second floor balcony and stainless steel railings. There is one level of underground parking serviced by six elevators. The building is serviced by two loading docks located on the West and East side of the building. The building perimeter is extensively landscaped.
Approach to Sustainability
Triovest's approach to sustainability is holistic and touches upon building systems (equipment), and operations, i.e. how tenants use the building, and how the building is maintained.
Triovest's goals for the building include:
Create a healthy & comfortable indoor environment for tenants.
Reduce total energy and water consumption.
Reduce total maintenance costs
Lengthen equipment life.
Create greener, more transparent operating practices for the site & building.
Promote wellness for staff, tenants and contractors.
These goals have been implemented in 4 primary areas: Tenant Engagement, Green Contractors, Energy Efficiency Retrofits, and Green Operations.
Tenant Engagement
Triovest actively encourages tenants to use alternative commuting options of cycling, and public transit.
By providing 32 indoor secure bike parking spaces, and showers and locker rooms for tenants, Triovest encourages active transportation to work, such as cycling, walking and running.
Site is within 800 m of 2 Skytrain stations and 4 major bus lines. A shuttle service operates from 8am-6pm on weekdays to transfer tenants from transit nodes right to their building, making public transit very attractive.
The combination of all of these features helps to reduce single occupancy vehicle travel and improves health.
Triovest promotes occupant health through a comprehensive set of wellness benefits, which includes access to the main floor gym, fitness classes & personal trainers, blood clinics and an annual health fair. The building is walking distance from Central Valley Greenway walking and running trails.
Willingdon Business Park was developed to retain the original drainage path of the creek at the rear of the property. Protecting the watershed and allowing stormwater to naturally drain in to the ground has created a beautiful natural setting for tenants to enjoy on site, just outside their workplace.
Triovest encourages sustainable purchasing & advanced recycling practices. This includes new electronics, appliances and furniture purchases, as well as the wide variety of materials used during tenant renovations. Products such as Styrofoam, electronics waste and fluorescent lamps are collected and recycled by Triovest, in addition to traditional products such as cardboard and paper to reduce the general waste created by tenants to minimal levels.
Green Contractors
Triovest has eliminated the use of toxic materials in landscaping, cleaning and pest management.
Safe disposal of hazardous waste such as batteries, e-waste & fluorescent lamps is standard operating practice, with all mercury from lamps at this site delivered off site to a recycling facility.
No pesticides or synthetic fertilizers are used on-site for landscaping.
Snow removal is primarily mechanical, with non-chloride de-icer applied to walkways to reduce slips/falls.
All cleaning products are EcoLogo certified and vacuums are Carpet & Rug Institute certified which means they operate at less than 70 dBA and are ergonomic.
Triovest encourages longevity in their maintenance policies. Triovest policies have been updated to incorporate the most rigorous standards to meet or exceed the latest LEED requirements in purchasing and preventative maintenance. This results in longer life on equipment, greater reliability and lower operating costs. Purchasing policy upgrades ensure that these standards are integrated into all new activity in the facility. As a result of this project, all buildings in the Park now operate using these increased standards as well.
Energy Efficient Lighting & HVAC Retrofits
From 2011 to 2013, building Lighting systems have been retrofit to be much more energy efficient:
Screw‐in CFL & incandescent bulbs have been replaced with LEDs which use less energy and last longer.
All fluorescent lamps have been replaced with Extra Long Life low wattage T8's with ultra low mercury content and minimal lumen depreciation rates. This results in a 50% reduction in the quantity of lamps used by the facility over time. This simple efficiency upgrade has reduced the energy use from lighting systems by over 20%.
Replaced Metal Halide lamps in loading bays with T5 fixtures, more than doubling the life of the lamps and reducing energy use by 50%.
Motion detection sensors have also been installed at all parkade entrances to allow parkade lights to be turned off during evenings and weekends, and then automatically turn back on for 15 minutes if someone uses the parkade facility after hours. General building lighting automatically turns off at the end of each day and every 2 hours afterwards, if reset by an occupant after hours.
Heating, Ventilation & Cooling Upgrades
Air quality is now monitored constantly in the building using CO2 sensors. If the building becomes stuffy, ventilation rates are automatically increased to provide a high level of fresh air in the building. This ensures optimal air quality without using excess energy.
Building air systems have been equipped with variable speed drives to dynamically adjust air volume providing the optimal amount of heating and cooling air for each space. By reducing fan speeds when lower air volumes are sufficient to condition the air, this building saves over $10,000 per year in electricity costs.
Control systems have been upgraded to replace old sensors and wiring as well as improve communications throughout the network.
New computerized graphics show system operations visually to assist building operators in troubleshooting heating and cooling issues. Improved control ensures better heating and cooling operation in the facility, and empowers the operator to provide better tenant comfort throughout the building.
Air flow through each zone in the building was reviewed and fine tuned to provide optimal comfort. The control system looks at the number of zones on heating or cooling and chooses the optimal temperature of air to supply to the entire network.
Building systems use outside air to cool the building in the summer and shoulder seasons instead of using mechanical air conditioning equipment; this is known as "free cooling" and reduces overall energy consumption and peak demand costs.
These changes have reduced simultaneous heating & cooling in the air systems in a significant way, enabling this building to be one of the most energy efficient HVAC systems in the region.
Plumbing Retrofit:
All original toilets were replaced with dual flush low flow models, reducing overall toilet water use in the facility by over 50%. Estimated water savings are $5,500 each year.
Green Operations
Triovest has provided Operator training on new equipment, and energy efficient strategies in the building heating and cooling system. This technical training enables the building operator to understand how to adjust heating & cooling settings in the various seasons, maintain efficient operations strategies, identifying issues from system reports, and the process for taking corrective actions. With these new tools, the operator can track hot & cold spots or energy consumption spikes and place maintenance requests for equipment that is malfunctioning. This extends equipment life, lowers maintenance costs & reduces the number of tenant complaints over time. Ongoing operator training continues to occur on an annual basis.
Annual audits are conducted for air quality (i-BEAM), waste, and cleaning (APPA) with results communicated to the tenants to ensure performance continues to be at a high level.