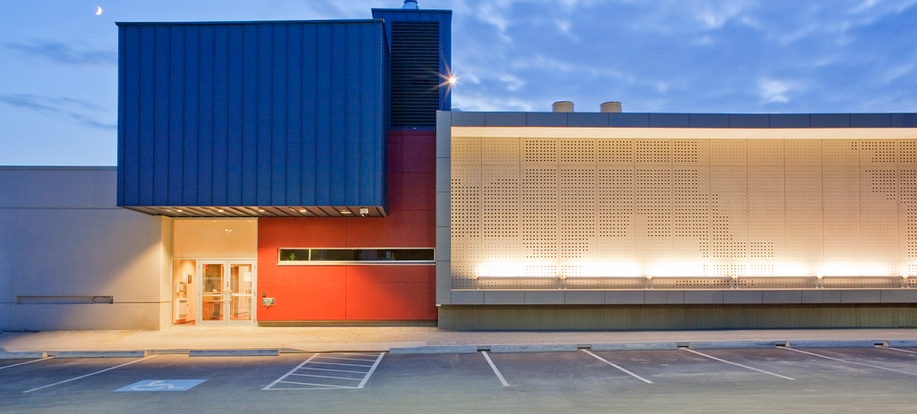 VPD Tactical Training Centre and Forensic Storage Facility
Certifications & Awards
LEED Canada for New Construction and Major Renovations (registered)
Project Team
Owner

: City of Vancouver - Facilities Design & Management

Tenant

: Vancouver Police Department

Mechanical Engineer

: MCW Consultants

Electrical Engineer

: Genivar

Sustainability Consultant

: Recollective Consulting

Contractor

: DGS Construction Company

Architect

: DGBK Architects

Civil Engineer

: AECOM and Earthtech

Structural Engineer

: Bush Bohlman & Partners

Landscape Architect

: Eckford & Associates Inc.
Green Building Audio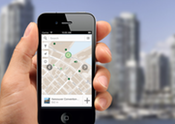 Targeting LEED Green Education Credit?
Our audio tours qualify.
Get one today!
style="font-size: 12px;">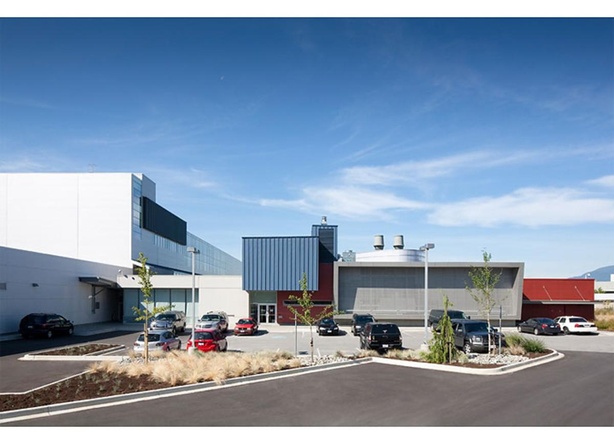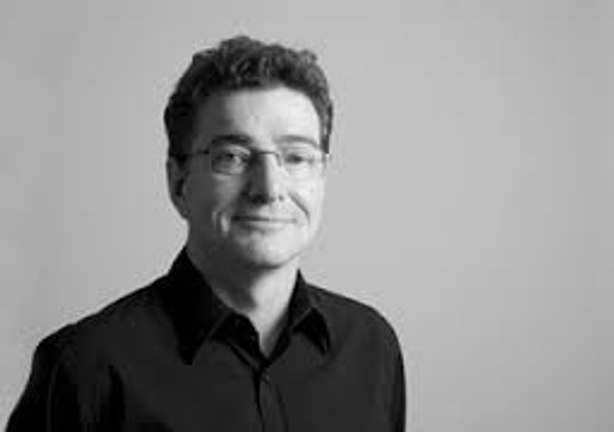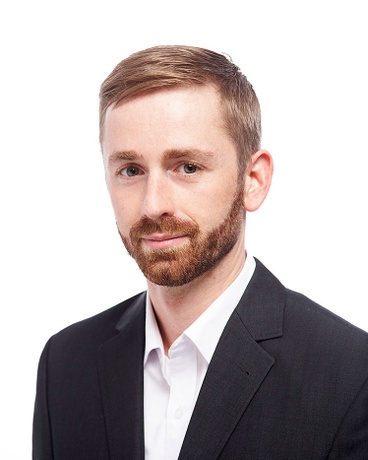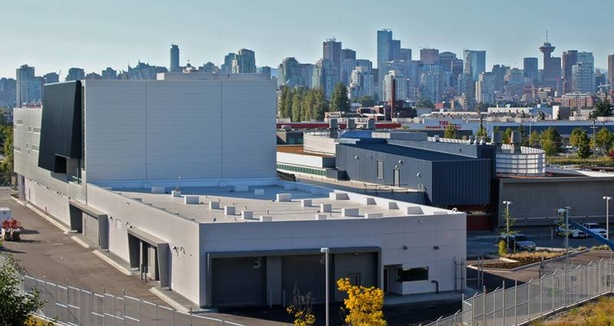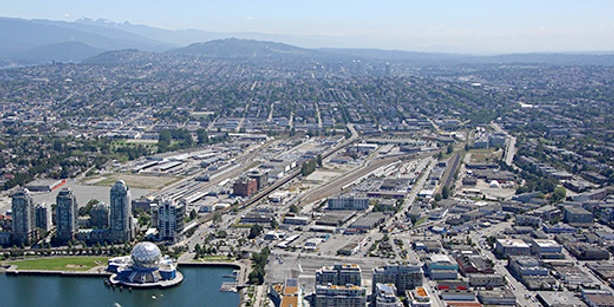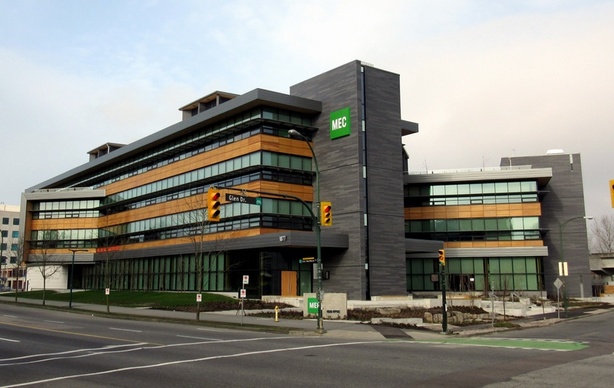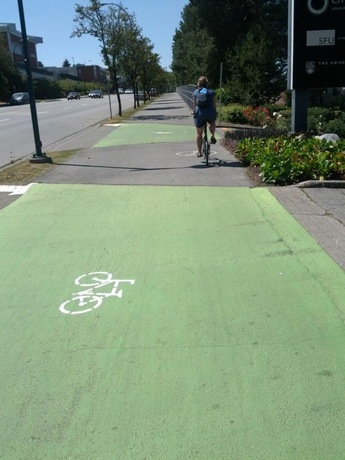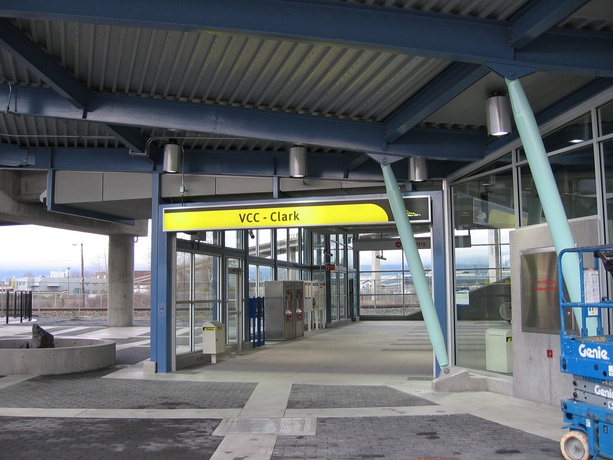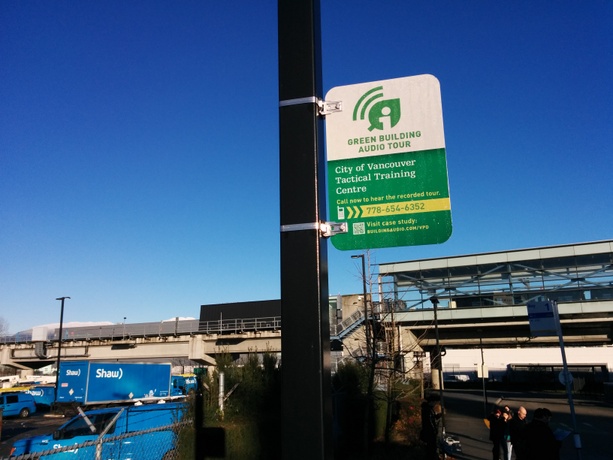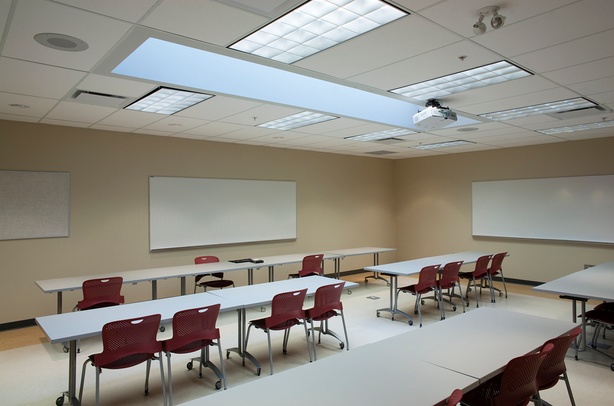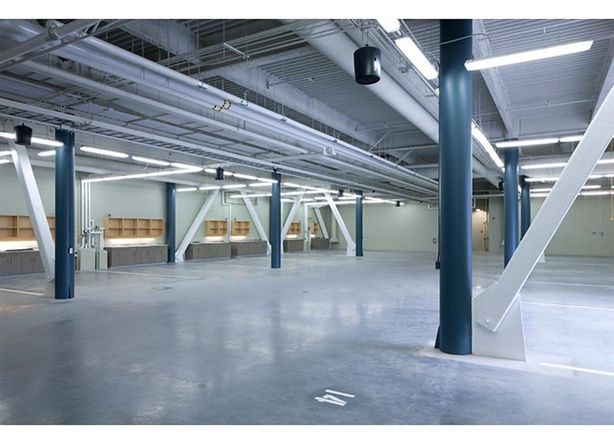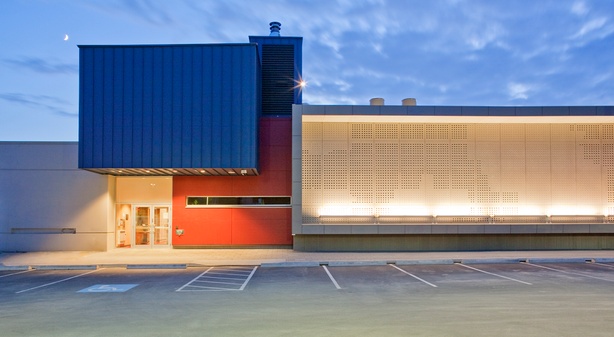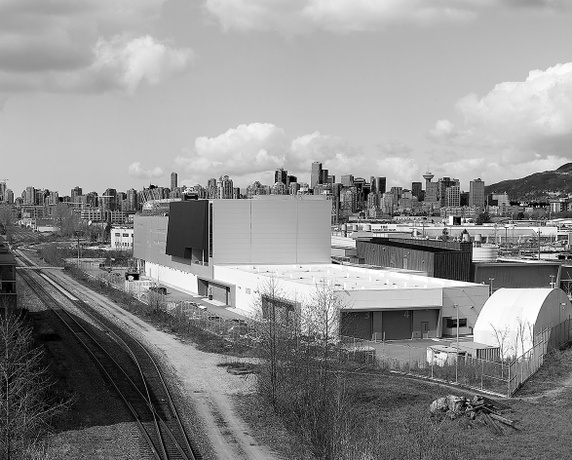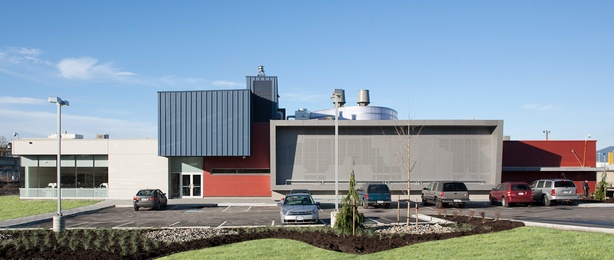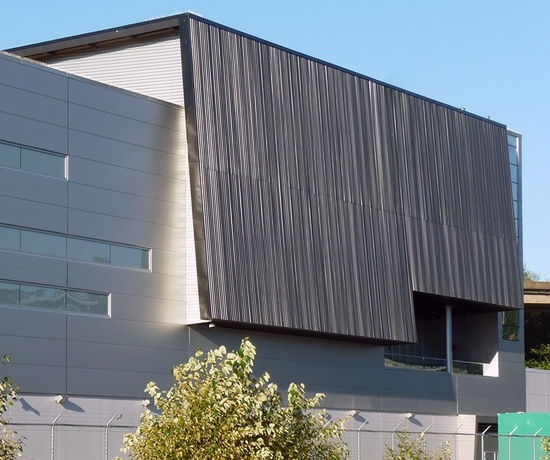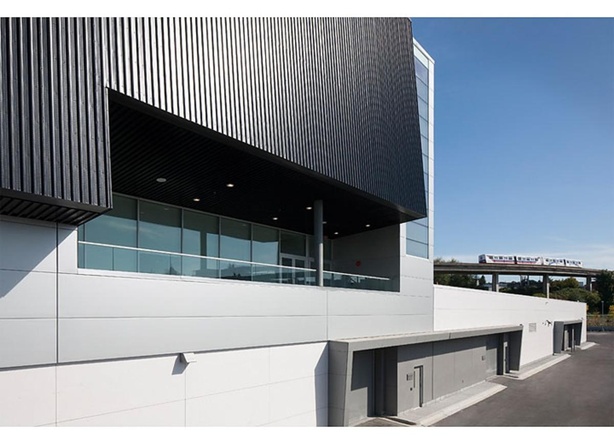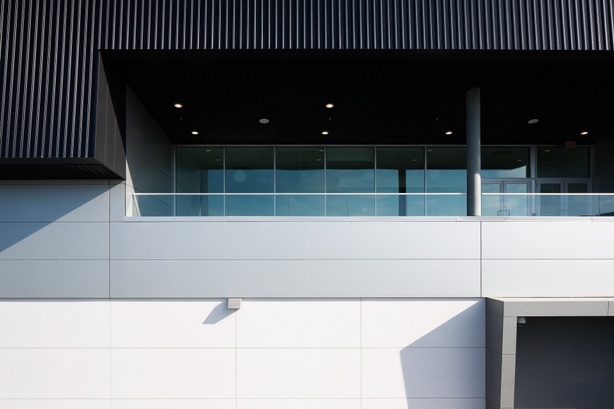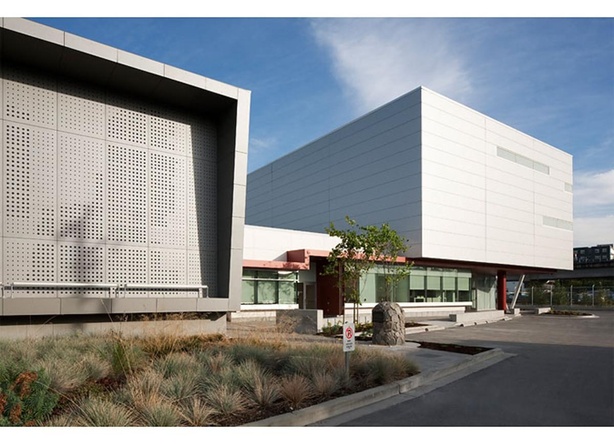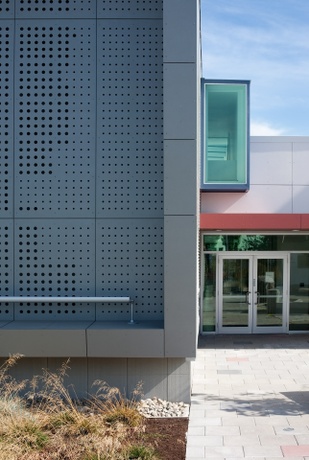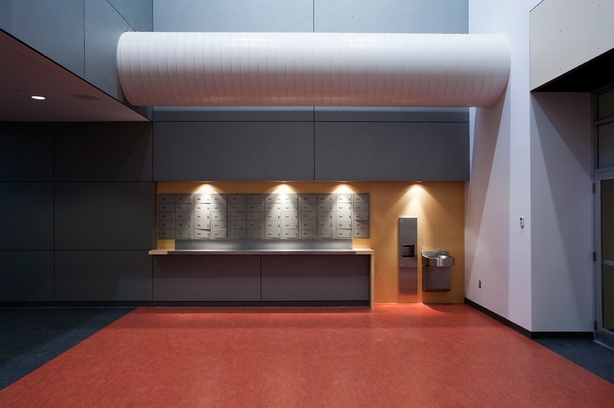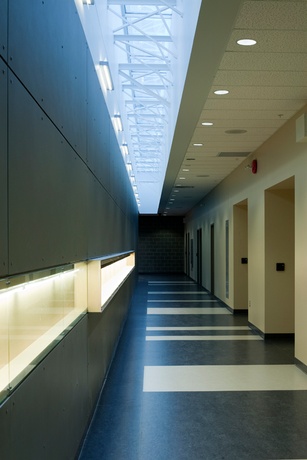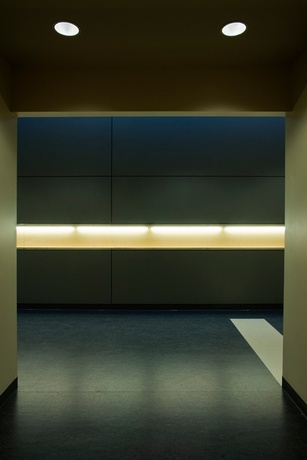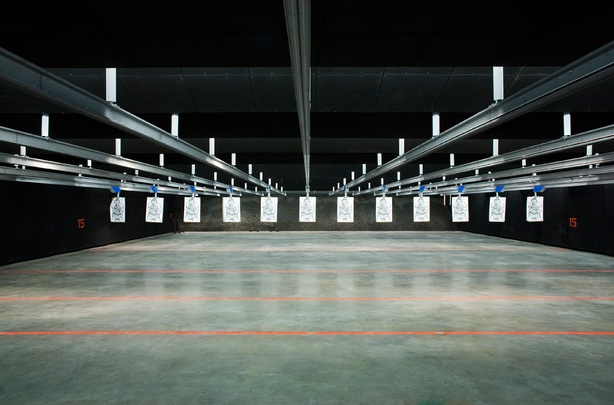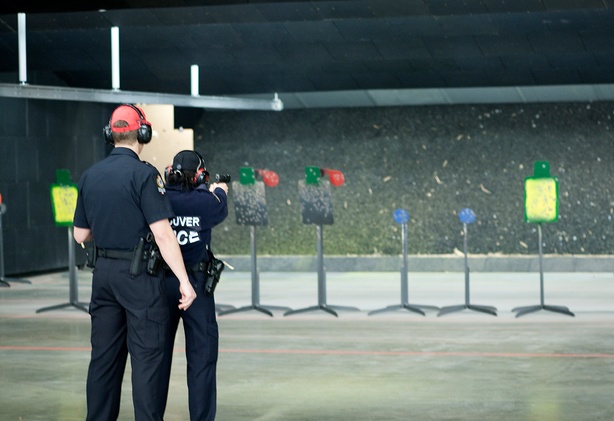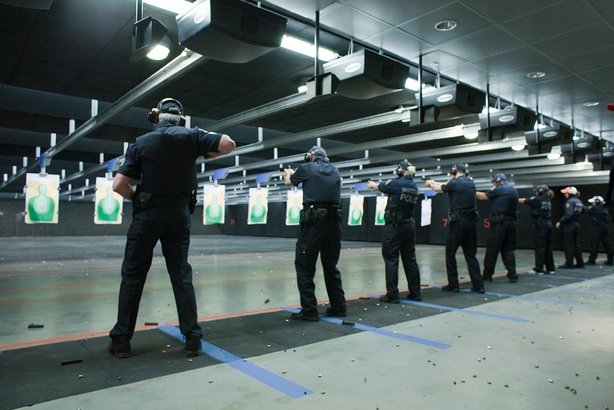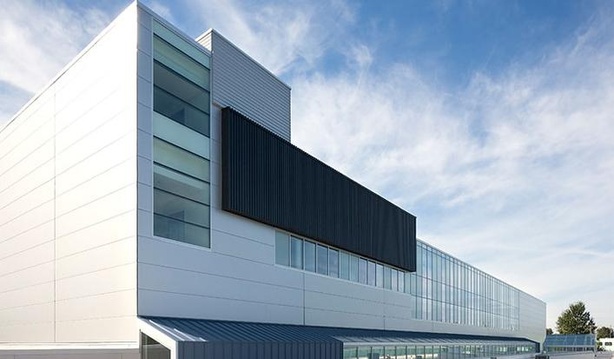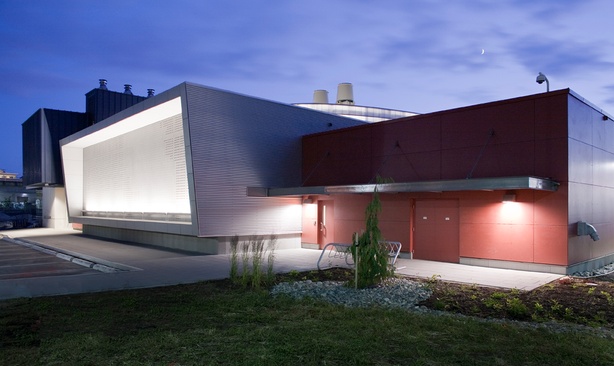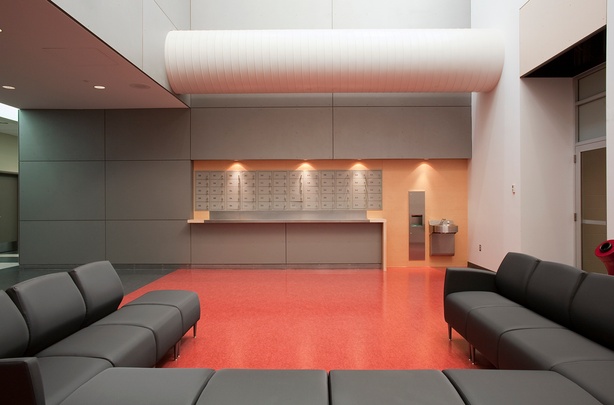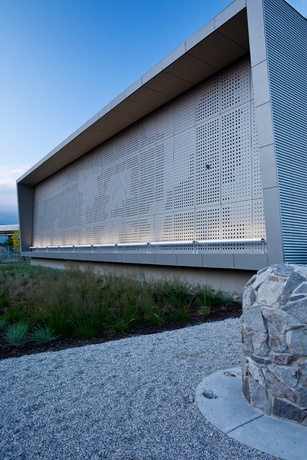 Summary
The Vancouver Police Department Compound at 2010 Glen in Vancouver, BC contains two buildings constructed at separate phases. The Tactical Training Centre (VPD-TTC) is a 4,400 square meter (47,361 sft) police training facility representing the first phase of construction on this site. The VPD-TTC is owned by the City of Vancouver and tenanted by the Vancouver Police Department. This facility is intended for the training of officers and includes simulation-training rooms, firing ranges, classrooms and other facilities.
The second phase consists of the Forensic Storage Facility (VPD FSF), a 9,050 square meter (97,413 sft) Post Disaster-level designed facility. Its evidence storage component is designed to accommodate all types of evidence including firearms, drugs, DNA samples, etc., with freezer rooms and climatic controls to provide the proper conditions to prevent degradation of evidence.
The project is registered with the Canada Green Building Council and is aiming for LEED-NC Gold certification.
Green Building Highlights
Solar wall on Forensic Storage Facility
Significant use (50% of wood by cost) of Forest Stewardship Council certified wood
Participation in Canada Green Building Council's (CaGBC) Green Up pilot project, which utilizes Natural Resource Canada's (NRCan) Portfolio Manager tool
Thermal Comfort for occupants for superior indoor environmental quality
Site
The site is 4.79 acres (1.94 hectares or 19,391 sm) and is located within the False Creek Flats Industrial Area. Situated just west of the Clark Drive escarpment and bounded on the south, west, and east property lines by railway lines, the 'Sealand' site as it is known used to be a contaminated 'brownfield' site, which was remediated for this urban renewal and infill project.
Green features site-wide
The project is comprised of two separate buildings built at difference phases. As such, the project applied for green building certification under the LEED® Canada Campus and Multiple Building Application Guide, allowing each project phase to address the entire site as a whole.
Major initiatives under the multiple building application include:
An Erosion and Sedimentation Control plan, designed by the civil engineer and implemented site wide during construction.

Alternative transportation to and from the site are satisfied via a remarkable proximity to public transit via the VCC/Clark Skytrain lightrail station to the south of the site, as well as nearby transit stops on Clark Drive and Great Northern Way.

Great Northern Way hosts a separated bike lane shared with pedestrians. Future development of a greenway/bike path on the southern edge of the site will increase the ease of accessibility for personnel to the site by bicycle. On site, bicycle storage is provided, as well as showers and change rooms, which facilitate and encourage cycling as a viable commuting option. Carpooling employees enjoy preferential parking.
Stormwater Management
On-site management of stormwater allows for filtration before rainwater leaves the site. There are vegetated roofs on both buildings, while porous pavement, a stormwater detention pond, bioswales as well as catchbasins with sumps and a Stormceptor oil and sediment separator all work together to reduce the flow of runoff and to filter pollutants.
Heat Island Effect
To mitigate the heat-generating tendency of urban roofs, known as heat island effect, the project team prioritized a 'cool roof'. A white-coloured TPO membrane roof with a leak detection system covers the entire roof surface of the buildings. A vegetated tray system is placed overtop the membrane on the roof of the firing ranges and north wing. This green roof covers 62% of the roof area, is highly visible to the adjacent mass transit line, and holds the double benefit of performing stormwater management services.
Water Efficiency
Major initiatives for water efficiency include landscaping plants that are native and adaptive species that can be sustained without permanent irrigation. The design and use of plumbing fixtures maximizes potable water savings.
Energy and Atmosphere
An emphasis was placed on passive design objectives and meeting a reduced energy consumption target.
Renewable Energy – Solar wall
The Property and Forensics Storage Facility incorporated renewable energy using a south-facing solar wall. Outside air is pulled through the solar wall, preheating the air with solar energy. Because of the high exhaust requirements in the building, a significant amount of make-up air is required, and pre-heating this air reduces the amount of natural gas needed to heat outside air.
The system pulls air through the solar wall whenever the system calls for heating. When ambient air temperatures are high enough to satisfy supply air temperature requirements, a bypass ensures that ventilation air will not be heated.
Other systems of note include HVAC systems with a VAV hydronic ventilation system for the offices, classrooms, simulation and training rooms. A dedicated air-handling unit serves each firing range with high-powered, high-flow exhaust fans for removing exhaust air. All of the fans in the air-handling units utilize highly efficient motors (90-95% efficient) for additional energy savings.
Daylight sensors were installed in as many spaces as possible and appropriate to take advantage of energy saving benefits.
Materials & Resources
Building and finish products made of recycled materials were researched and specified as much as possible, with the goal of reaching 15% (by cost). Interior finishes include drywall, Swiss pearl fiber cement panels and linoleum flooring, all of which contributed to regional manufactured or recycled material content. Recycled materials of note include the walls and ceiling baffles of the 25m and 50m firing ranges, which are covered in ballistic tiles made of 100% recycled rubber; bullet containment berms at the end of each range are also made of 100% recycled rubber granules.
Certified wood
In an effort to support the sustainable forestry industry, the project specified that at least half of the value of all the wood products used on the project needed to come from responsibly managed forests that are 3rd-party certified. Forest Stewardship Council certified wood products ensure the entire chain of custody of wood products adheres to responsible forest management that protects wildlife habitat, ensures clean water and keeps forests healthy. The project specified FSC certified lumber, plywood, doors, millwork, cabinetry, and finishes.
Indoor Air Quality
Low-Emitting materials were employed throughout the buildings. Adhesives, sealants, paints, coatings and flooring were selected to emit little or no volatile organic compounds (VOCs). Millwork and cabinetry materials and adhesives contain no added urea-formaldehyde, which is a known human carcinogen.
Occupied areas, such as offices, were designed to provide acceptable thermal comfort to occupants, while HVAC equipment provide superior indoor air quality using MERV 13 filtration. In the firing range, a triple layer HEPA filtration bank removes contaminants from the exhaust air before discharging to atmosphere.
Innovation
In an effort to share knowledge across the green building sector, the design team and client enlisted the project as a participant in the Canada Green Building Council's (CaGBC) Green Up pilot project. Using the Natural Resource Canada (NRCan) Portfolio Manager tool, the project provided extensive building data to the CaGBC in an effort to help inform other projects via the Green Up national building performance database and benchmarking platform.
Sources: Recollective Consulting, AECOM, DGBK Architects, MCW Consultants