Vancouver Convention & Exhibition Centre Expansion Project
Building Type:

Convention Centre, Commercial, Public
Total Area (Convention Space)

338,000 square feet
Total Project Cost:

CDN $883,200,000 (including renovation to East Building)
Green Roof Area:

6 acres
Water Savings:

60-70%
Revenue

$213 million economic activity (Fiscal 2008)
Project Team
Owner

: BC Pavilion Corporation, a Crown corporation

Architect

: LMN Architects, Musson Cattell Mackey Partnership , DA Architects & Planners

Landscape Architect

: PWL Partnership

Sustainability Coordinator

: Sustainable Solutions Group

Building Envelope

: Morrison Hershfield

Electrical Engineer

: Schenke/Bawol Engineering Ltd.

Geotechnical Engineering

: Golder Associates

Mechanical Engineering

: Stantec Consulting

Marine/Foundation

: Westmar Consultants Inc.

Structural Engineering

: Glotman Simpson Consulting Engineers
Green Building Audio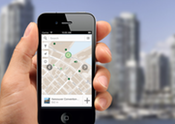 Targeting LEED Green Education Credit?
Our audio tours qualify.
Get one today!
style="font-size: 12px;">
Jacques Boudreault - Partner, Musson Cattell Mackey Partnership
Summary
The Vancouver Convention Centre West was completed in April 2009, and highlights the best of west coast green building design and operation. It features a 5 acre living roof, on-site wastewater treatment plant, locally harvested and manufactured wood finishes, and a high quality, energy efficient environment. Building operators have implemented a green housekeeping program, a comprehensive green building tour, and have innovative waste management practices. It is targeting a LEED Gold certification from the Canada Green Building Council.
Overview
Built over land and water on some 1,000 piles, the Vancouver Convention Centre Expansion Project was completed in late 2008. In order to ensure that the expansion and existing facility are fully integrated, a glass-walled connector links the facilities, providing delegates with exceptional harbour views as well as a seamless transition.
Located on Vancouver's waterfront, the 31,600 square metre expansion of the existing Convention Centre began in November 2004 and was completed in April 2009. Aiming for LEED Platinum certification, the Vancouver Convention Centre Expansion is an international showcase of leading-edge sustainable design. Covered by the largest, non-industrial green roof in North America, and towering over an artificial reef, the Convention Centre Expansion houses its own water treatment and aquatic heat pump system.
Sustainable Strategies
Green Roof
6-acre intensive living roof provides 24,300 square metres of waterfront habitat
recovers rainwater for irrigation
Largest green roof in Canada
Largest non-industrial 'living roof' in North America
The green roof is landscaped with more than 400,000 indigenous plants and grasses from the Gulf Islands, providing natural habitat to birds, insects (4 beehives on site) and small mammals. This unique ecosystem is planted over 12" of growing media. The green roof is designed to act as an insulator, projected to reduce summer heat gains by up to 95 percent and winter heat losses by up to 26 percent.
Water Efficiency
sophisticated drainage and water recovery system
 black water treatment and desalinization result in reduction of potable water consumption by 60-70%
Energy and Atmosphere
seawater heating and cooling system
designated a Powersmart Convention Centre by BC Hydro, and includes: upgraded roof insulation; variable speed drives on pumps; high efficiency lighting; premium efficiency transformers; daylight sensors applied on all perimeter spaces; heat-recovery chillers, and demand-control ventilation, where spaces are ventilated only when they are occupied
awarded "GO GREEN" certificate from the Building Owners and Managers Association
Sustainable Building
Local materials: Douglas fir and Hemlock wood finishes
Active Transportation
37,000 square metres of walkways, bikeways, public open space and plazas
Habitat Skirt
The building foundation is specifically designed to recreate a natural shoreline for marine life. An underwater habitat skirt or artificial reef is built into the building's foundation to provide a new habitat for barnacles, mussels, seaweed, starfish, crabs and various fish species. The architects collaborated with marine biologists to develop the restoration plans for 200 feet of shoreline and 1,500 feet of marine habitat. The five-tiered underwater structure looks like a set of bleachers, consisting of 76 concrete frames weighing more than 36,000 kilograms each. The structure creates tidal zones underneath the building that flush daily with the rise and fall of the tide.
restoration of 60 metres of shoreline and 140 square metres of marine habitat
Waste Management and Recycling
Recycle an average of 180,000 kilograms of materials annually, nearly half of the total volume of waste generated
extensive facility-wide recycling program recovers nearly half the total volume of waste generated
commitment to advanced energy management with experience hosting 'zero waste' events
Food Services
Our 'scratch' kitchen uses fresh local ingredients without additives, avoids canned goods, disposable utensils and dishes, and donates leftover food to local charities.
Exclusively feature British Columbia VQA wines
Certified fairly-traded, organic coffee.
Awards
AIPC's "World's Best Conference Centre" Apex Award (2008, 2002)
Green Supplier Award (silver) by The Green Meeting Industry Council and IMEX (2008)
Tourism BC Environmentally Responsible Tourism Award (2008)
Joint Meetings Industry Council (JMIC) Profile and Power Award (2007)
Meeting Professionals International (MPI) Silver Service Award (2007)
Globe Foundation - IMEX Green Meetings Gold Award for the WUF3 (2006)
BOMA's GO GREEN Certificate of Achievement (2005)
MPI Corporate Donor of the Year Award (2001)
Beyond Borders Global Achievement Award for Service Excellence (2000)
Designated a Powersmart Convention Centre by BC Hydro.
LEED
West Building expansion built to LEED - Gold Certification standards.
Events
300+ events annually attract 598,000 delegate days
First official international event: World Culinary Arts Festival
Largest event: XI International Conference on AIDS (15,000 delegates)
Smallest event: Meeting between Boris Yeltsin and Bill Clinton
Most unusual start time: Three Tenors Gala (at midnight)
Sustainability Advisory Committee
Peter Busby, Busby, Perkins & Will
Joe Van Belleghem, BuildGreen Developments Inc.
Dr. Raymond Cole, University of British Columbia
Audio Tour of this building
This building is part of the City of Vancouver Green Building Audio Tour, a collection of audio recordings about Vancouver's greenest buildings. Each three-minute recording takes the listener on a virtual 'tour' of the building's green design features, guided by the architect or member of the design team. You can listen to them online, via podcast, or via your cell phone by calling 604-673-8150. The Vancouver Green Building Audio Tours were created through a partnership between City of Vancouver Sustainability Office and the Open Green Building Society.
To hear the audio guide for this building click on the player at the top of the left sidebar on this webpage, or dial 604-673-8150 and enter code 12.