Certifications & Awards
CaGBC LEED-NC Silver Certified
Project Team
Architect

: Walter Francl Architecture Inc.

Sustainability Consultant

: Kane Consulting
Green Building Audio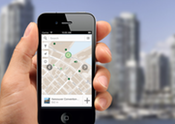 Targeting LEED Green Education Credit?
Our audio tours qualify.
Get one today!
style="font-size: 12px;">
Interview: Walter Francl - Walter Francl Architects
Summary
Completed in 2009, the replacement of Trout Lake Ice Rink at John Hendry Park in Vancouver was the first stage of revitalizing this important civic gathering place. The LEED-NC Silver certified rink and skater's lounge provided necessary practice space for the 2010 Winter Olympics and now serves the public interest.
In an effort to maximize use of the Park, the building was oriented perpendicularly to 19th Avenue, opening up sight lines and providing a more natural approach and pathway system. The use of wood culled from the Stanley Park windstorm is testimony to sustainability and a West Coast sensibility.
Size
85 ft x 200 ft, NHL-size
250 seats
Sustainability Features
Sustainable Site
erosion and sediment control plan
public transportation access, bike storage/change rooms provided, and sustainable parking strategies
maximum reduction of heat island effect at roof
light pollution reduced through sustainable electrical design
strategies
maximum reduction of heat island effect at roof
light pollution reduced through sustainable electrical design
Water Efficiency
water harvesting for use in dual-flush water efficient toilets
30% reduction in water use
water efficient landscaping provided
Energy and Atmosphere
optimized energy performance by 40%
ongoing measurements and verification of building systems and best practice building commissioning
elimination of HCFC and halons in HVAC equipment
Materials and Resources
storage and collection/separation of recyclables provided
diversion of 75% of construction waste from landfill
use of recycled content and regional materials for new construction, and certified and sustainable wood
Indoor Environmental Quality
achieved required indoor air quality
provided carbon dioxide monitoring
indoor materials are low V.O.C, low fumes and no urea formaldehyde used
Audio Tour of this building
This building is part of the City of Vancouver Green Building Audio Tour, a collection of audio recordings about Vancouver's greenest buildings. Each three-minute recording takes the listener on a virtual 'tour' of the building's green design features, guided by the architect or member of the design team. You can listen to them online, via podcast, or via your cell phone by calling 604-673-8150. The Vancouver Green Building Audio Tours were created through a partnership between City of Vancouver Sustainability Office and the Open Green Building Society.
To hear the audio guide for this building click on the player at the top of the left sidebar on this webpage, or dial 604-673-8150 and enter code 07.