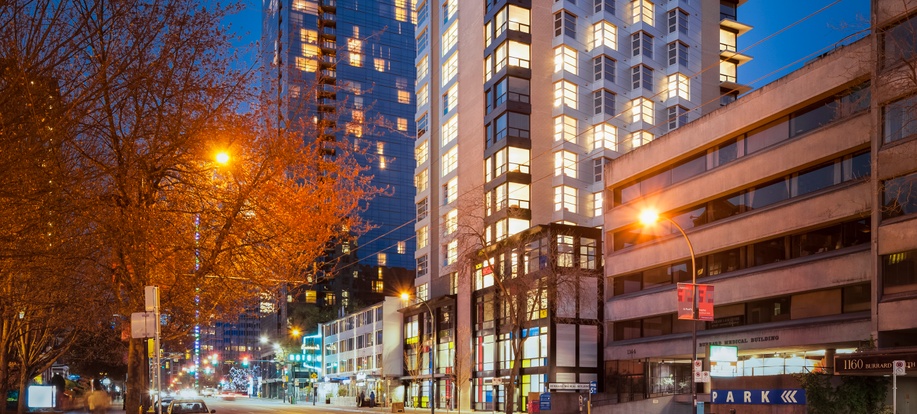 Certifications & Awards
LEED Canada for New Construction and Major Renovations (registered)
Project Team
Sustainability

: Recollective Consulting

Structural/Building Envelope

: RJC

Electrical

: Acumen Engineering

Architect

: DYS Architecture

Devlopment Manager

: Terra Housing Consultants

Public Engagement Consultant

: City Spaces Consulting Ltd.

Funding Agency

: BC Housing

Property Owner

: City of Vancouver

Energy Modeller

: AME Group

Mechanical

: AME Group

Commissioning Authority

: CES Engineering

Landscape

: eta landscape architecture

Interior Design

: Shrubb Design

General Contractor

: Vanmar Constructors
Green Building Audio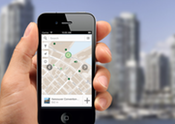 Targeting LEED Green Education Credit?
Our audio tours qualify.
Get one today!
style="font-size: 12px;">
The Kettle on Burrard - Jay Burtwhistle, Recollective Consulting & Raphael McKitrick, Kettle Society
Summary
The Kettle on Burrard at 1134 Burrard Street provides housing and support services for adult and at-risk youth tenants. The building is a 16-storey, 103,995 square feet, cast-in-place development, which integrates extensive amenity areas on the first three floors with its associated non-market 141 residential units, including thirty units for youth from ages 16 to 24. The Kettle Society acts as the building operator and manager while Family Services of Greater Vancouver operates Directions Youth Centre on the ground and second floors, providing peer support services; counseling support; medical services; and education and life skills programs.
Key Sustainability Features
High thermal performance building envelope: R28 roof, R18 walls and 0.4 U-Value windows
Operable windows with top and bottom openings for added comfort without air conditioning
Radiant in floor heating and heat recovery ventilation for energy efficient thermal comfort
Minimum 60-year building life cycle
30% potable water savings from washroom fixtures
Commitment to High Performance Greenhouse Gas Neutral Strategy
Emphasis on passive solar design for energy efficiency and daylighting benefits
Transit-friendly and walkable location
BC & Vancouver's Supportive Housing Strategy
The British Columbia government has worked with eight municipalities to create more housing with support services for people who are homeless or are at risk of homelessness.
In Vancouver, the Province has provided capital funding for 14 city-owned sites. These sites will provide approximately 1,575 new supportive housing units, create over 2,100 direct jobs, and represent a capital investment of $333.4 million. The City of Vancouver-contributed sites are valued at about $64 million. Streetohome Foundation has partnered with the City to provide $20 million toward the development of supportive housing on eight of the 14 sites. All sites have been designed targeting LEED Gold standard. Non-profit societies manage the sites and provide vital support services to tenants. These new buildings help homeless people move beyond temporary shelter to secure housing, gain greater self-reliance, and improve the quality of their lives.
For more information, see BC Housing 12 - sites
Youth employment - Blade Runners
The Kettle on Burrard was a participant of the Blade Runners program. Blade Runners is a youth employment program administered by the Ministry of Community Services with the goal of helping street-involved youth obtain experience in a building trade. Where possible, participants are helped to move into an apprenticeship by offering wage subsidy to secure work placements on construction sites.
Sustainable Sites
The downtown location of this project provides an ideal connectivity and accessibility to basic services and amenities, such as transit, shopping and medical care. Channeling development to urban areas with existing infrastructure also protect greenfields and preserves habitat.
Employees and tenants are provided with bicycle parking, change rooms and showers to foster cycling as a viable means of transportation.
Building Materials & Resources
A number of criteria informed the selection of exterior cladding materials. The wall composition had to perform to a minimum standard of one and a half times ASHRAE 90.1 while meeting long-term durability requirements of a 60-year building minimal lifespan. Respecting the needs of cost criteria and low maintenance were another important consideration. The ideal design response was masonry, metal cladding, and metal/glass guardrails.
In order for a building enclosure to meet energy efficiency standards without compromising durability, building design must address proper detailing for effective moisture management. A durable building plan was devised for this project, with ongoing inspection of assembly construction to ensure roof, wall and other building envelope components were properly installed, with building envelope commissioning to ensure both energy and performance integrity were achieved.
The construction team worked diligently to divert as much construction waste from the landfill as possible, with a net result of 79% waste diversion by the contractor.
The design team worked through the materials selection and construction phase to ensure products contained a high percentage of recycled material, or were harvested and manufactured regionally to reduce the carbon footprint associated with material transport.
Passive solar design & orientation
A number of considerations went into the building's façade and building orientation to improve the liveability of the suites.
The upper tower of the building is split into two slender volumes. The dark brown brick mass on the north has a skin that is more heat absorptive while the south volume is lighter and more reflective.
The bays on the south face have been angled to reduce the amount of solar gain and to provide views to Burrard Inlet while maintaining privacy from future development to the south. Letting light in while blocking solar gain is a key green building strategy that will improve indoor environmental quality while reducing building energy use.
Solar protection is provided by an angled bay profile to let in light while preventing solar gain.
Liveability of the project is enhanced by natural light and ventilation. Daylighting requirements were achieved for all living units on levels 7 through 11, with all suites and common areas designed to have access to views and ample daylight.
Energy
BC Housing has committed to a High Performance Greenhouse Gas Neutral Strategy, requiring that the building's energy consumption be reduced as much as possible with "remaining greenhouse gas emissions mitigated through fuel switching to low GHG emission energy sources, including low GHG emission electricity and on-site renewable energy, and/or implementation of on-site GHG emission offset projects where practical".
The building at 1134 Burrard as it was designed results in 43% energy savings with respect to the ASHRAE 90.1-1999 reference building.
Various energy conservation measures were explored during the design phase, with strategies identified in passive design and orientation, insulation, efficient systems for hot water, and lighting The design team particularly emphasized finding energy efficient systems for heating, ventilation and cooling, and worked diligently to find an ideal combination of radiant in floor heating with heat recovery ventilation.
The project team ensured the project lighting had a reduced lighting power density, relative to ASHRAE Standard 90.1 2004 levels, with lighting controls installed to reduce usage.
Domestic hot water consumption, and hence the energy required to heat the water, was reduced relative to LEED Canada baseline values via low flow water-conserving plumbing fixtures.
The building is primarily served by air handling units with a constant volume system providing 100% outdoor air, with the main unit equipped with an air-side heat pipe heat recovery unit for energy conservation. Ventilation in larger amenity spaces is demand controlled.
The heat in residential suites is supplemented by in-floor radiant heating and suites are ventilated using heat recovery from washroom exhaust air, using a system that is 50-70% effective. Additional floor height allowed for efficient ducting from bathroom vents for centralized heat recovery.
Indoor Environmental Quality
Thermal comfort was enhanced, as well as energy saved, with specific placement of low-e coatings on the glazing of the windows. Low-e coatings minimize the amount of ultraviolet and infrared light that can pass through glass while allowing for daylight penetration. East, south and west-facing suites, had windows installed with a low-e coating on the number 2 pane surfaces, north-facing windows had low-e coatings on the number 3 surface.
Windows in suites were also designed with top and bottom-opening apertures to create a stack effect, which aids in achieving thermal comfort without air conditioning.
Air Tightness for Indoor Air Quality
Multi unit residential buildings pursuing the Leadership in Energy and Environmental Design programme are required have strict air tightness requirements that are tested with an air leakage test prior to the construction finish stage. Each suite has a continuous air barrier, carefully detailed and with its construction coordinated between trades to ensure minimal gaps. When coupled with enhanced air changes, this design will not only inhibit smoke migration, but also mitigate the potential for pest migration between suites and improve the overall habitability of the units.
Sources: BC Housing, dys Architecture, Recollective Consulting, Streetohome Foundation