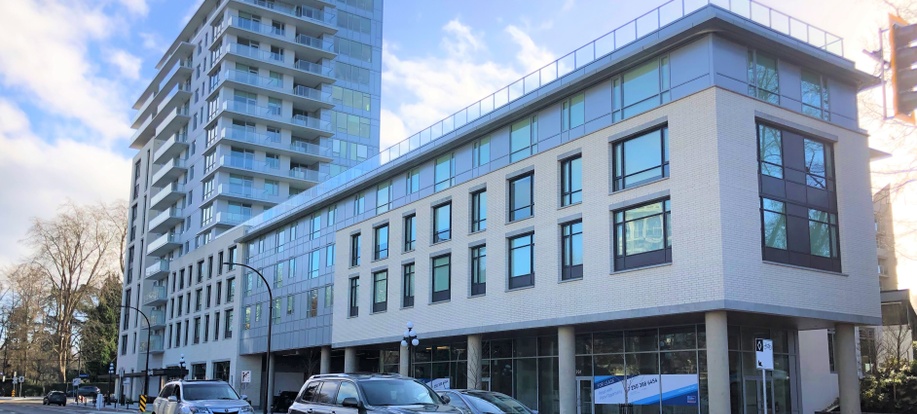 Tapestry at Victoria Harbour
Certifications & Awards
CAGBC LEED V4 Gold Targeted
Project Team
Sustainability Consultant

: Recollective

Architect

: dys architecture

Mechanical Engineer

: AME consulting group

Electrical Engineer

: Nemetz

Landscape Architect

: PWL Partnership

Structural Engineer

: WSP

General Contractor

: Campbell Construction

Developer

: Concert
Green Building Audio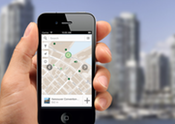 Targeting LEED Green Education Credit?
Our audio tours qualify.
Get one today!
style="font-size: 12px;">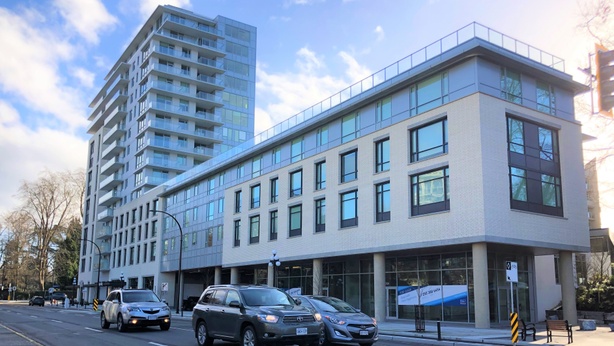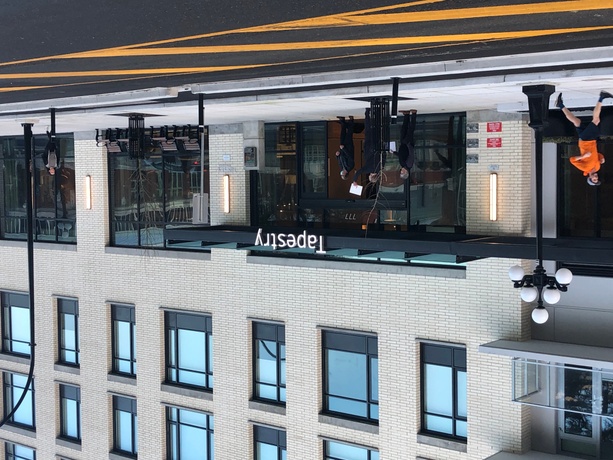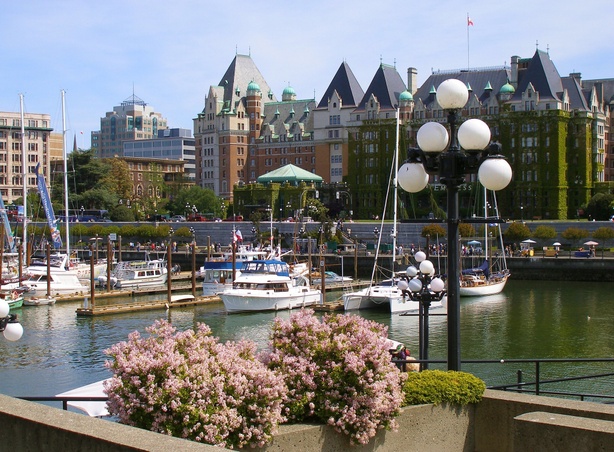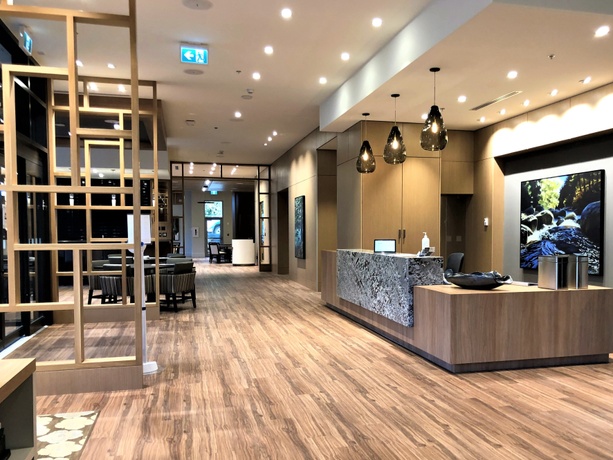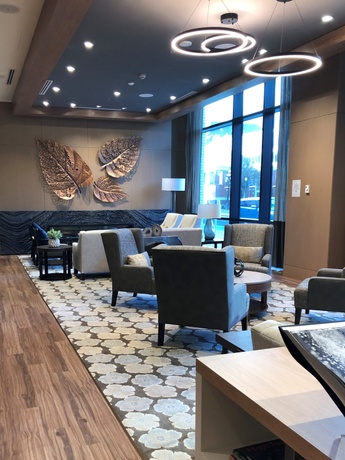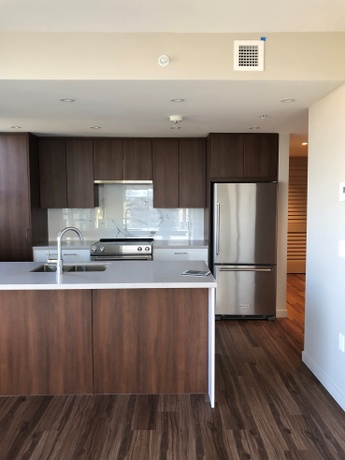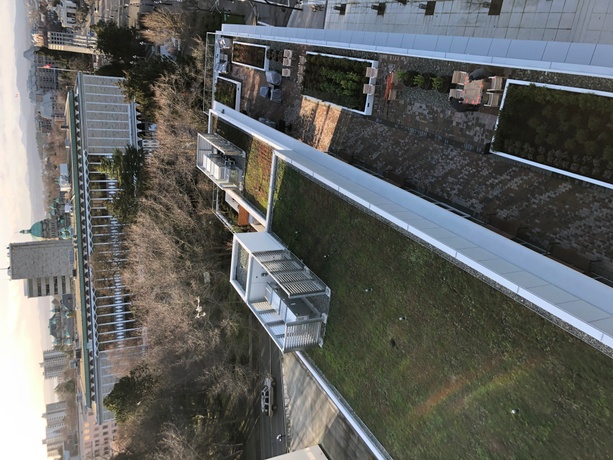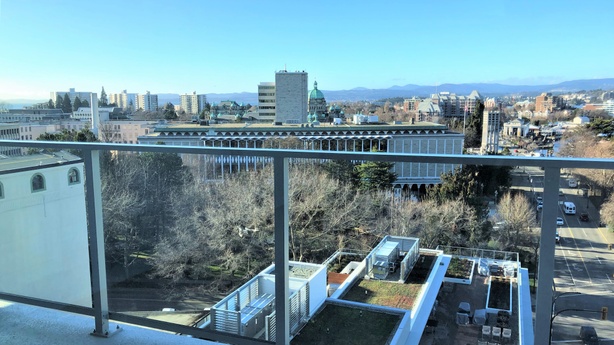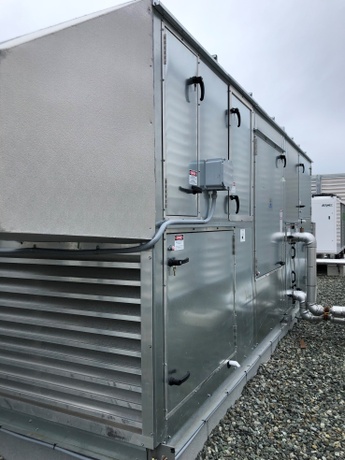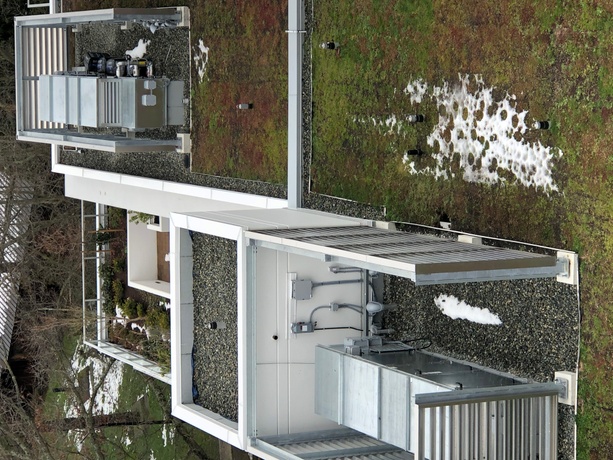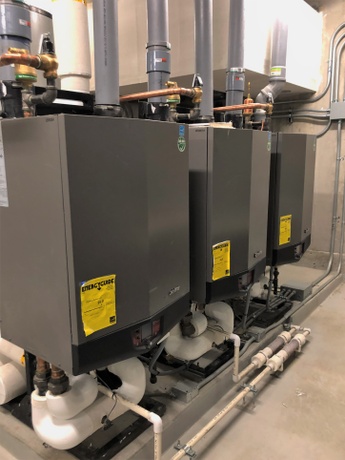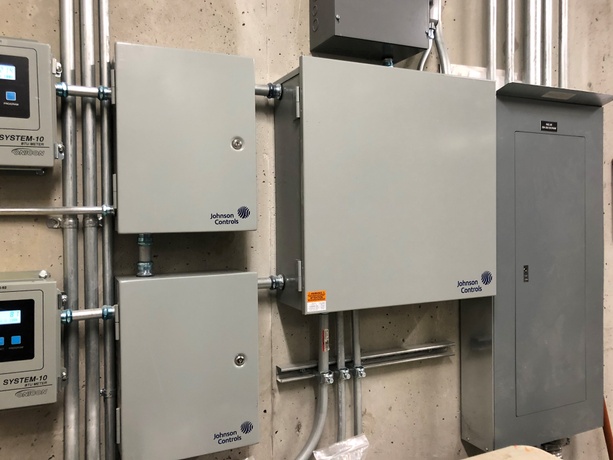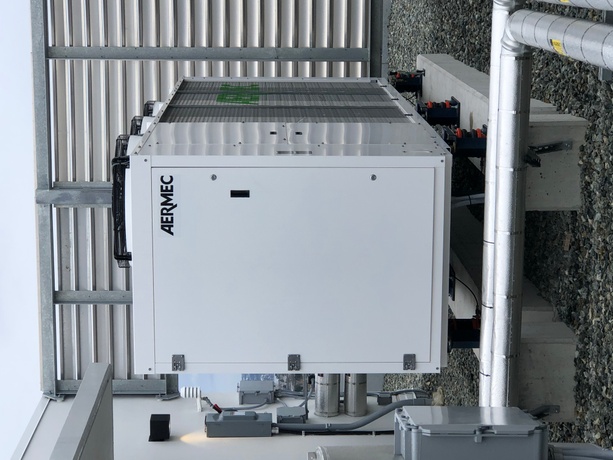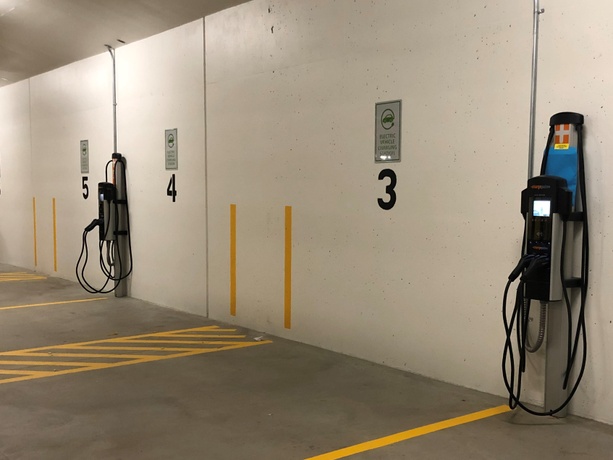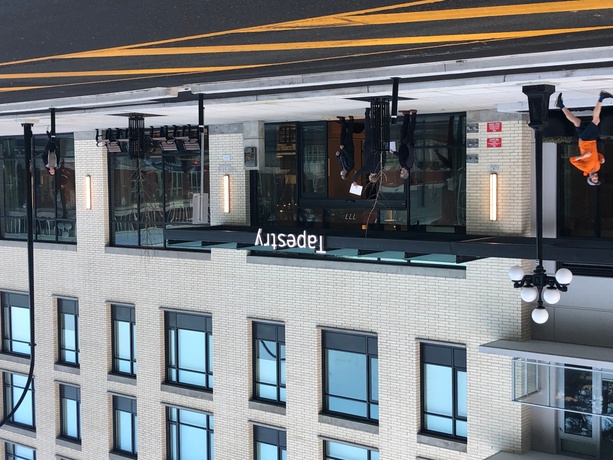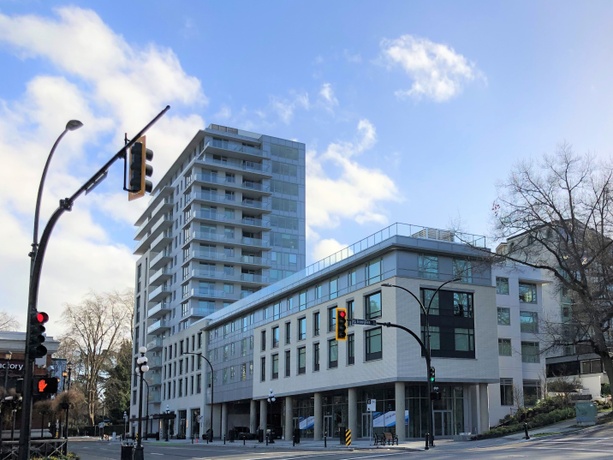 Otto Cheng of dys Architecture and Greg Tarnopolsky of AME Group Consulting Engineers
Summary
Tapestry by Concert Properties is a 15-storey mixed-use seniors rental and condominium residence with amenity spaces, and ground floor commercial space.
The lower floors of the tower and the four-storey podium contain 131 rental residences. 42 Seniors' independent living condominiums will occupy the upper floors of the tower.
Total floor area is 14,465 m2 with a combined total of 173 dwelling units.
KEY SUSTAINABILITY FEATURES - Overall embodied carbon reduction of 19% relative to typical concrete construction - 63% reduction in operational carbon emissions relative to a baseline building - Air to water heat pump that can use waste heat from air conditioning for domestic hot water - LEED V4 Gold targeted
LOCATION AND TRANSPORTATION
Immediately adjacent to Victoria's Inner Harbour and the downtown area, the project offers easy accessibility to extensive services and amenities, such as parks, shopping and medical care. A number of major transit lines are within short walking distance of the site, encouraging occupants to use sustainable modes of transportation. All this results in fewer vehicle-related greenhouse gas emissions.
SUSTAINABLE SITES
The green roof on the Level 5 roof provides some wildlife habitat and stormwater retention capacity, in addition to extending the life of the underlying roof membrane by protecting it from the sun. Covering roof and grounds in plantings helps reduce the urban heat island effect. In addition to numerous parks and open spaces in the vicinity, the project itself offers outdoor open space for residents. Rooftop outdoor amenities including seating are found on level 5 and at ground level at the rear of the building.
BUILDING MATERIALS & EMBODIED CARBON
Tapestry at Victoria Harbour was designed with a focus on carbon reduction. In addition to operational carbon savings, the embodied carbon reduction on this project was over 19%
This reduction was primarily achieved by replacing the cement component of standard concrete with alternative cementitious materials such as fly ash or blast slag. These products are in fact byproducts from other industries that are repurposed in order to displace high-embodied carbon standard cement from the building. The construction team worked diligently to divert as much construction and demolition waste from the landfill as possible, resulting in 80% of all project waste diverted to re-use and recycling.
ENERGY AND OPERATIONAL CARBON EMISSIONS
The project achieved a modeled Energy Use Intensity (EUI) of 118 kWh/m2/year . This is consistent with Step 3 of the BC Energy Step Code, and an overall 33% reduction in energy usage relative to a baseline building. Building energy modeling was conducted during the design process to select design measures for reducing energy and CO2 emissions.
Significant energy saving features:
A window to wall ratio (WWR) of under 35 percent. WWR is the ratio of opaque exterior wall area to the area of the windows. While windows bring in light and allow for views, they also let the heat out far more than opaque walls. Key to achieving this modest WWR was optimizing window size and placement for views and light, and selecting window thermal resistance values (U-Value) to control heat loss.
98% efficient condensing boilers for domestic hot water (DHW)
An air source heat pump (ASHP) providing heating, cooling and some DHW heating, at over 200% efficiency. This means that for every watt of energy used, the unit provides on average 2 units of heat to the building. The ASHP can also use waste heat from air conditioning to pre-heat the DHW.
Energy Recovery Ventilators (ERVs) provide fresh air from the outdoors while exhausting stale air from the living space, yet retaining the heat from the outgoing air. This lowers the amount of energy required to heat the incoming fresh air, saving energy in the process.
Commissioning (Cx) is a quality process that ensures the major systems of the building are installed correctly and continue to perform as intended after building startup. This project has pursued Cx on all the major mechanical and electrical systems as well as the envelope. Cx is proven to help buildings perform as designed and to maintain energy and carbon reductions over time.
INDOOR ENVIRONMENTAL QUALITY
Healthy materials inside the building, construction practices to control indoor dust and fumes, and good ventilation design all contribute to good air quality for occupants. Continuous fresh air is supplied to all occupied spaces in the building. High-efficiency air filters on the incoming air stream ensure that contaminants such as particulate in outdoor air will be filtered out before the air is supplied to indoor spaces. Daylight and views for nearly all regularly occupied spaces were achieved through thoughtful space planning and layout of the suites.
GREEN FINANCING
The project was financed in part through a green loan from HSBC. More background here