Certifications & Awards
LEED Canada for New Construction and Major Renovations 1 Gold
Project Team
Architect

: Bing Thom Architects
Green Building Audio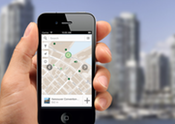 Targeting LEED Green Education Credit?
Our audio tours qualify.
Get one today!
style="font-size: 12px;">
Michael Heeney - Principal Design for Project, and Eileen Keenan - Green Guru at Bing Thom Architects
Summary
The new Sunset Community Centre is 30,000 square feet, over 20 percent larger than the existing centre. Major programmable space includes a full-sized gymnasium, two multipurpose rooms, a fitness centre, aerobics/dance room, arts and crafts room, youth room and two pre-schools.
The new Sunset Community Centre, with its uniquely curved roofline, opened its doors to the public in 2007. The facility's major programmable space includes a full-sized gymnasium, two multi-purpose rooms, a fitness centre, aerobics/dance room, arts and crafts room, youth room, and two preschools.
Size
30,000 sq ft
Sustainability Features
Sustainable Site
conceived as a link between nature and the multi-cultural communities that surround it
the original Sunset Community Centre was sited two blocks from the nearest major street, lacking visibility and accessibility
the re-development of the community centre situates it on Main St, a major north-south thoroughfare, while also siting it harmoniously among the fields, greenhouses and planting beds of the adjacent City nursery
Water Efficiency
the entire roof system collects storm water; a retention pond and runoff control systems redistribute the water to irrigate the site and for (dual-flush) toilet flushing
30% reduction in potable water consumption
soft-surface parking and bio-swales are designed to reduce water run-off and control the heat island effect
Energy and Atmosphere
high-efficiency glazing to prevent heat loss
geothermal heating and cooling system, radiant floor heating
light sensors in every room
solar hot water panels to provide heating and cooling
green power being purchased for 50% of the building electrical needs
Indoor Environmental Quality
no VOCs in any construction materials
used construction indoor air quality management
provision of daylighting and views for building occupants
provision of individuals controls and opening windows for occupants
Audio Tour of this building
This building is part of the City of Vancouver Green Building Audio Tour, a collection of audio recordings about Vancouver's greenest buildings. Each three-minute recording takes the listener on a virtual 'tour' of the building's green design features, guided by the architect or member of the design team. You can listen to them online, via podcast, or via your cell phone by calling 604-673-8150. The Vancouver Green Building Audio Tours were created through a partnership between City of Vancouver Sustainability Office and the Open Green Building Society.
To hear the audio guide for this building click on the player at the top of the left sidebar on this webpage, or dial 604-673-8150 and enter code 11.