Sorella Housing for Women
Certifications & Awards
LEED Canada for New Construction and Major Renovations 1 Gold
Project Team
Architect

: GBL Architects

Sustainability Consultant

: Sustainability Solutions Group

Operator

: Atira Women's Resource Society

General Contractor

: VanMar Constructors
Green Building Audio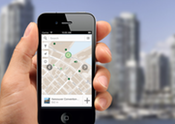 Targeting LEED Green Education Credit?
Our audio tours qualify.
Get one today!
style="font-size: 12px;">
Interview with Jeremy Murphy, LEED consultant
Summary
BC Housing and the city of Vancouver teamed up to develop housing in Vancouver's Crosstown neighbourhood for women who are marginalized and at risk. Under the operation of Atira and known as Sorella Housing for Women, 525 Abbott Street integrates support services with housing, providing women with an opportunity to become meaningfully involved in their communities and neighbourhoods. 
Sustainability Overview
Initially, the goal was to build a welcoming structure that felt like home and claimed a sense of identity in the community. This 11-storey structure, in the middle of the oldest and most cultural areas of Downtown Vancouver, was built to LEED Gold standards. Boasting several sustainable features, builders capitalized on improving energy efficiency while maximizing occupant convenience and comfort.
From the start of construction, erosion and indoor air quality plans were in place to prevent site degradation and limit the impact of construction activities. In addition, 15% of building materials contain recycled content, 20% of materials were extracted and manufactured in nearby regions, and 75% of construction waste was diverted from landfills.
With extreme external durability and underground parking, 525 Abbotts Street houses 108 apartments with access to outside views from all suites and common spaces. Compared to the building's conventional counterparts, its design reduces light and indoor air pollution and provides a 30 per cent reduction in overall water usage.
Key sustainable features 
Landscaping to reduce conventional water use by 50 per cent;
Sealed, independently ventilated suites to prevent tobacco smoke infiltration between suites;
Low emitting adhesives, sealants, paints, coatings and carpets;
State-of-the-art HVAC-R systems;
Surpasses the city's minimum energy performance guidelines and ASRAE/IESNA 90.1;
At least 47% more efficient than MNECB (Model National Energy Code for Buildings;
Entryway grates and independently ventilated areas where chemicals are used will limit indoor air pollutants;
Residents will have access to a sorting and storage area for recyclable materials;
Addressing the needs of some of society's most vulnerable people, 525 Abbotts Street is one 14 sites in Vancouver intended to give hope to those at risk of becoming homeless or those who have been homeless.
Site Context
South of Historic Gastown and East of Historic Chinatown, the newly dubbed "Crosstown" Vancouver neighbourhood provides central convenience for its residents. With a movie theatre, supermarkets, drug stores, coffee shops, restaurants, retail and commercial establishments, Crosstown delivers all living necessities right outside your front door. As a centralized location and walking distance to all things downtown, residents and workers of Crosstown have accessibility to BC Translink buses, the Skytrain's Stadium-Chinatown station, and all points beyond in the Lower Mainland.