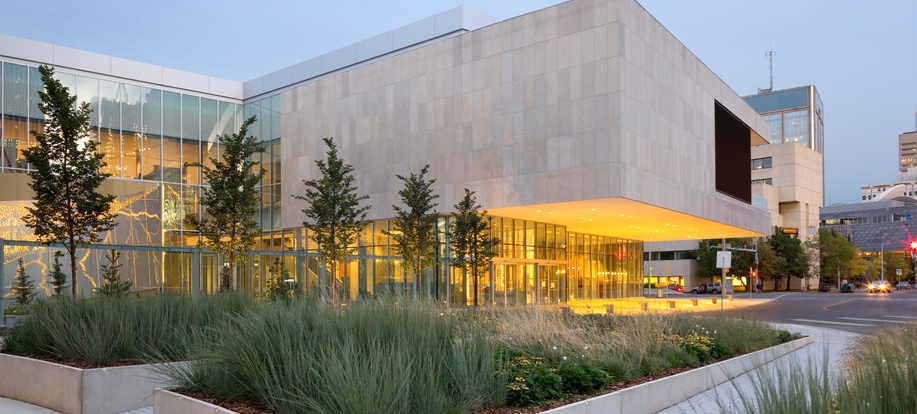 Certifications & Awards
LEED Canada for New Construction and Major Renovations (registered)
Project Team
Developer

: Project Delivery Branch of Alberta Infrastructure

Design, Architecture, Engineering, Interior Design, Landscape Architecture

: DIALOG

Builder

: LEDCOR
Green Building Audio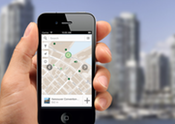 Targeting LEED Green Education Credit?
Our audio tours qualify.
Get one today!
style="font-size: 12px;">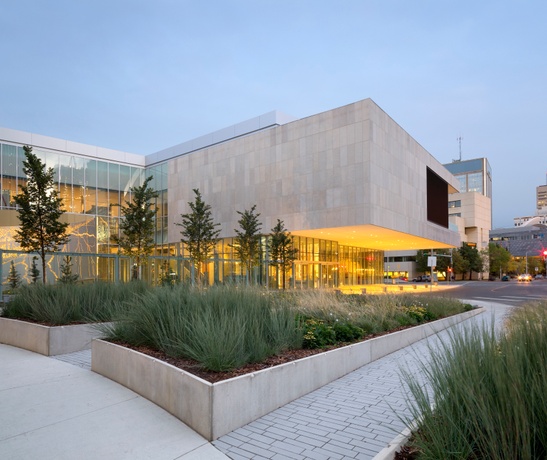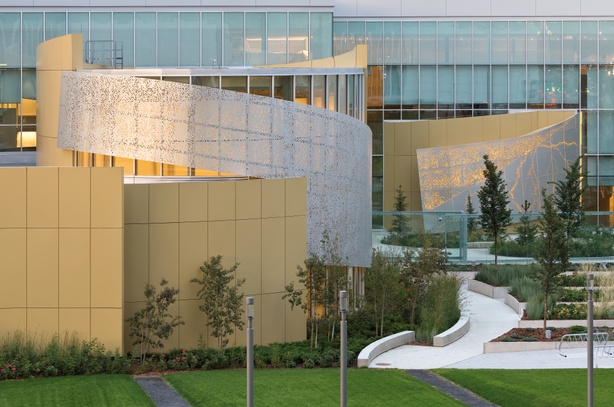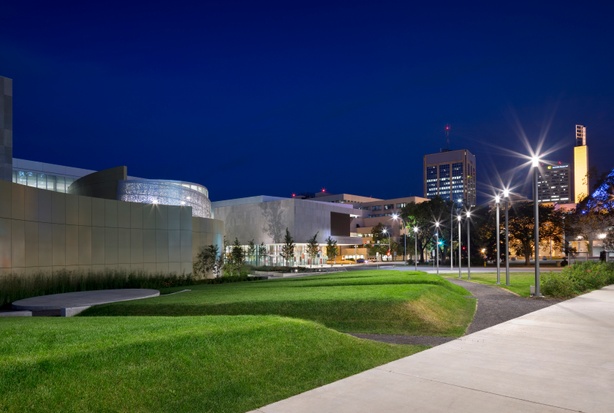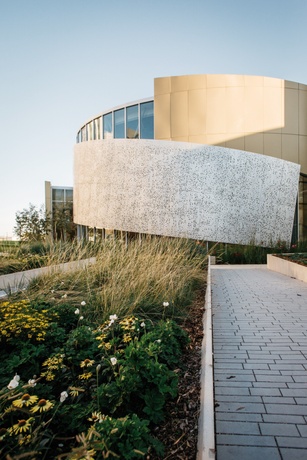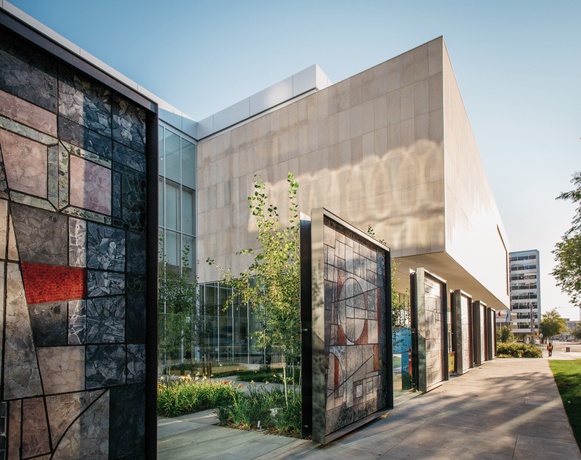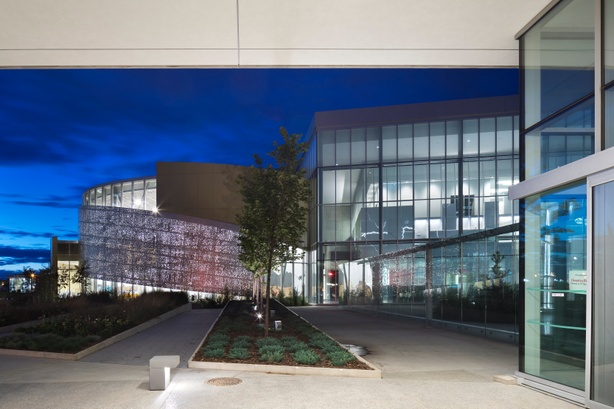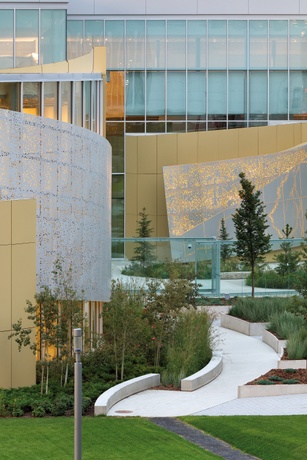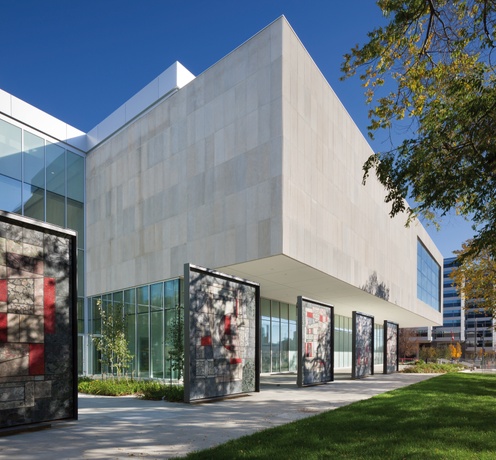 Donna Clare, DIALOG
Summary
The Royal Alberta Museum (RAM) is a key cultural institution in Edmonton, Alberta. The natural and human history museum displays important artifacts pertinent to the natural environment and heritage of Alberta. The extensive galleries showcase captivating exhibits, and touring features from around the world.
Integral research and collection endeavors are also effectuated by the RAM, with 13 current programs covering a vast diversity of historical practices. Additionally, the Alberta Biodiversity Institute's processing centre is stationed within the museum.
More than twice as large as the past Glenora site, the new museum building is approximately 37,100 square metres / 399,340 square feet, and better equipped to showcase Alberta's history and to host travelling exhibits. DIALOG's multidisciplinary team of architects, engineers, interior designers, and landscape architects worked closely to embrace a new vision for Downtown Edmonton with vibrancy, accessibility, and sustainability. The RAM will serve as a focal point to help engage and unify the community in the Arts District.
LOCATION AND TRANSIT
The project is located in a high-density and accessible area serviced by the light-rail public transport. Sustainable transport is encouraged by ample bicycle storage and a small amount of parking on-site for fleet vehicles
Orientation using views to the outdoor and natural light
The courtyards are the outdoor spaces that offer the opportunity to enjoy the outdoors in a northern city in the shoulder seasons
The building and site create lasting public places of benefit to broad community
LANDSCAPE
Landscape species selection and rain-garden design that minimize the amount of water needed for irrigation
Rainwater is collected from the roof to cistern for use in irrigation
Trees are planted in continuous soil mass volume
Native collected plants (West Courtyard)
Native plants and cultivars of native plants
Grasses and forbs – Range from field seed collected to potted hybrids
Woody plants – shrubs and trees – mix of native cultivars and hardy introductions (Elm Trees)
Permeable pavers are included in the lower pedestrian traffic areas. Storm water percolates through to sub-soil assembly
WATER EFFICIENCY
Low-flow plumbing fixtures are provided, saving over 35% of indoor water consumption annually
AIR QUALITY
Unique HVAC design maximizes energy recovery while providing tight environmental controls for temperature and humidity in exhibit spaces
Selection of materials containing recycled content, are produced locally and comply with VOC requirements to maintain the precious indoor air quality required by the museum
HEATING AND COOLING
Condensing boilers and water-to-water heat pump provide efficient heating and cooling
Mechanical systems utilize the heat rejected from spaces requiring year-round cooling (such as Electrical/Comm rooms) in the radiant floor and reheat coil loops
Heat recovery coils are installed on the exhaust systems
A high performing building envelope and reduced window-to-wall ratio decreases the heating and cooling loads the mechanical systems need to cover. This is especially important in collection/exhibit areas with critical environmental requirements.
During unoccupied hours with lower loads, air change rates are minimized for energy conservation
Controls use CO2 and occupancy sensors, as well as building schedules to reduce air volumes when able
Major fans and pumps have variable speed motors
LIGHTING
Energy-efficient lighting is controlled with automatic sensors for occupancy and daylight
MONITORING
Enhanced commissioning and measurement and verification to provide feedback on system performance relative to design intent
Building envelope commissioning providing detailed design and construction review for enhanced air-tightness, water-tightness and thermal performance
The building is designed for a 100-year service life, ensuring that it will be a part of the community for generations to come