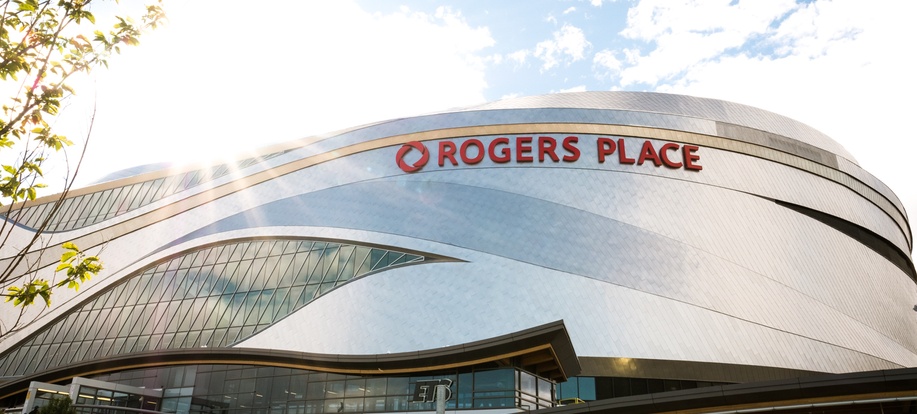 Certifications & Awards
CAGBC LEED Canada for New Construction and Major Renovations - Silver
Project Team
Owner/Developer

: The City of Edmonton and the Oilers Entertainment Group

Architects

: HOK Architecture (Kansas City), DIALOG and Stantec (formerly Architecture | Tkalcic Bengert)

LEED Consultant

: DIALOG

Electrical Engineer

: ME Engineers (Denver) in conjunction with Stantec

Mechanical Engineer

: ME Engineers (Denver) in conjunction with MCW (formerly Hemisphere Engineering)

Structural Engineer

: Thornton Tomasetti (New York) in conjunction with DIALOG

Contractor/Builder

: PCL Construction Management Inc.

Commissioning Authority

: CDML Commissioning Services

Landscape Architect

: PFS Studio (Vancouver) in conjunction with DIALOG

Project Manager

: ICON Venue Group
Green Building Audio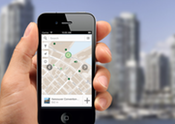 Targeting LEED Green Education Credit?
Our audio tours qualify.
Get one today!
style="font-size: 12px;">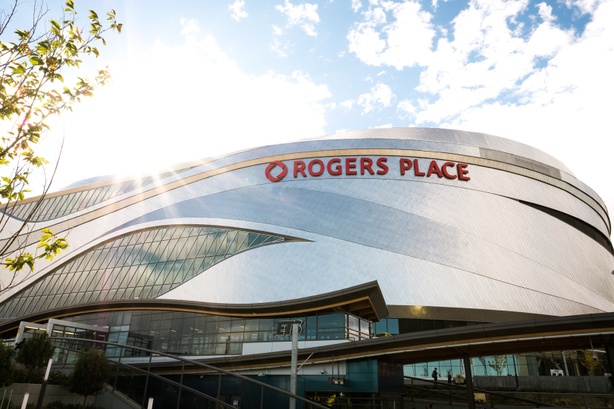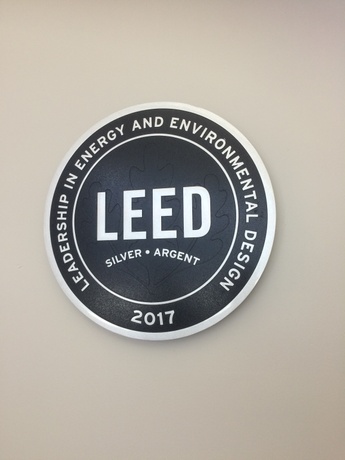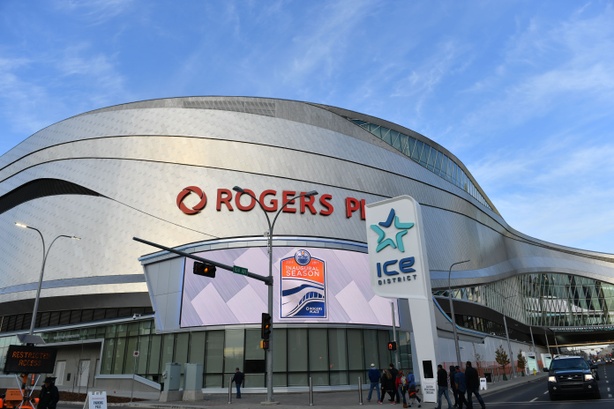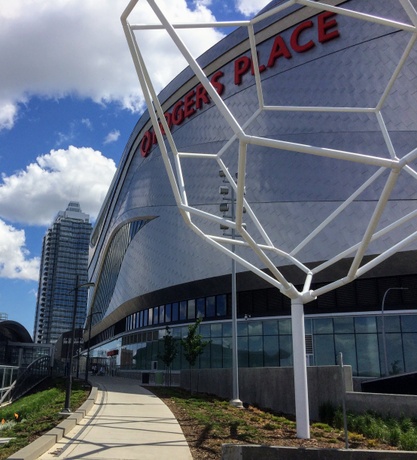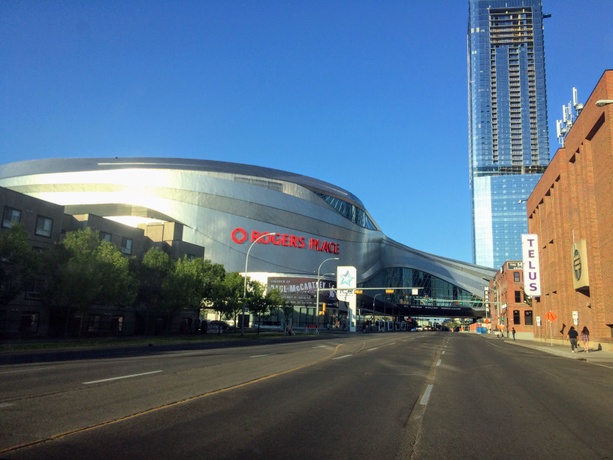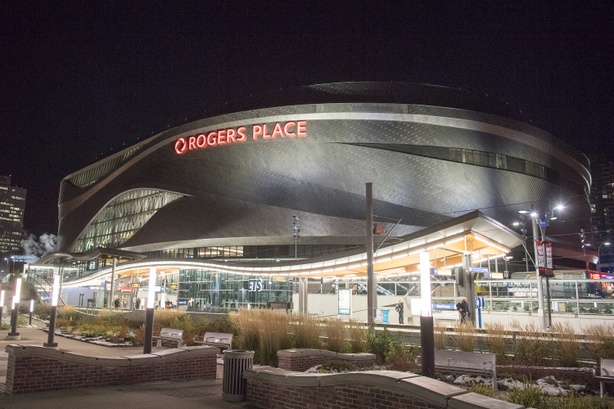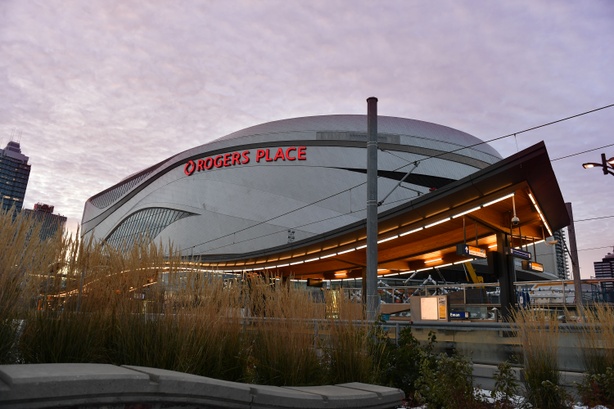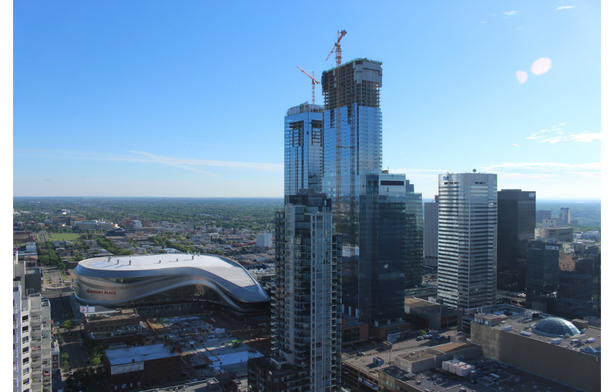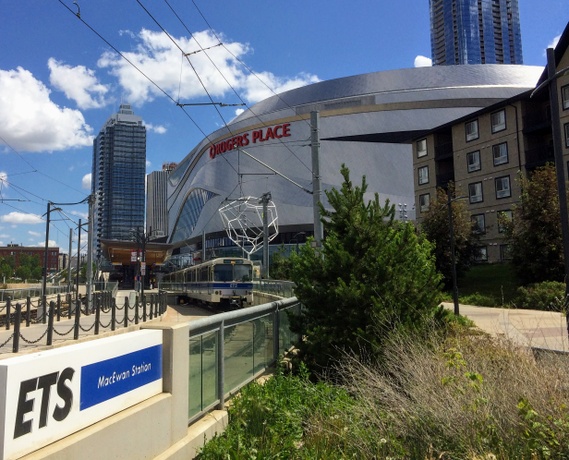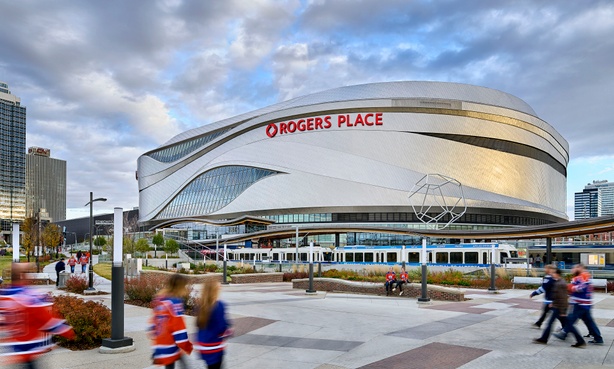 Mike McFaul, facility operations at Rogers Place
Summary
Edmonton's new downtown arena is home to the Edmonton Oilers, and hosts some of the city's biggest concerts, and many more significant entertainment events. The iconic downtown building is a leader in environmental awareness and was constructed in less than three years at a total cost of more than $600 million.This state-of-the-art facility will act as a catalyst to the city's downtown core while also setting the bar for future growth and sustainability. Rogers place is the first LEED Silver certified NHL Facility in Canada, and is only the second newly-built arena in North America to be LEED certified.
SCALE
Rogers Place has a capacity of 18,347 for hockey games and 20,000+ for concerts. The footprint is 1.1 million square feet.
KEY SUSTAINABILITY FEATURES
BUILDING
A tight building envelope conserves energy used in heating and cooling.
Sustainable materials were used in construction, with over 20% having been recycled.
No or low-VOC coatings used in construction.
Vast majority of waste produced from construction was recycled; 87% of construction debris was diverted from the landfill.
Low-flow toilets and efficient water fixtures will use around 37% less water than an arena of a similar size.
High albedo reflective roof covering 100% of the building helps reduce heat gain while improving human comfort.
OPERATIONS
Sustainable materials used, such as post-consumer products in wash room hand towels.
Green cleaning programs used in housekeeping.
LED bulbs and motion activated light switches result in a reduction of energy use by 14%. Rogers place is an early adopter of LED sports lighting. This ensures long life of equipment and reduces both waste and costs from replacement of equipment.
Ozone friendly chemicals used in ice-cooling operations. The ice plant operation facility's efficiency is increased by sharing this facility between the main rink and the community rink.
Building management system monitors and controls all the mechanical systems, only heating and cooling where and when it is needed
Goal for landfill diversion rate of over 90%, which is audited to ensure compliance.
Recycling is made easy with bins marked for different materials such as glass and paper in each space.
Convenient downtown location is easily accessible by all modes of transportation. There are 12 electric car charging stations, bus routes, and the LRT. When the 102 Avenue LRT alignment goes in, there will be seven LRT stops within a ten minute walk of Rogers place, including the MacEwan station, which is connected at the northwest corner of the arena.
The NHL's Rock and Wrap It Up! Program donates prepared but unsold food to local organizations like the food bank.
Maintain focus on sharing best practices, sparking conversation about efficiency in iconic buildings and sports complexes and having famous athletes as environmental role models for youth
LEED standards are spreading into other developments in the ICE District, including LEED Gold certification for Edmonton Tower and Stantec Tower.