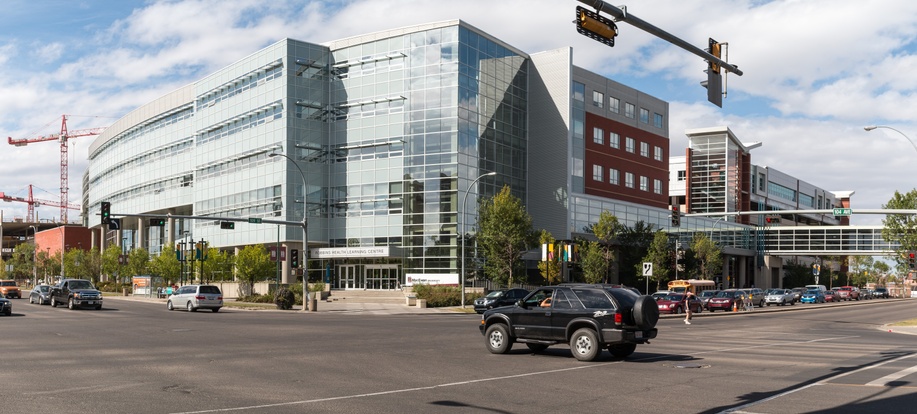 Robbins Health Learning Centre
Certifications & Awards
LEED Canada for New Construction and Major Renovations - Silver
Project Team
Developer

: MacEwan University
Green Building Audio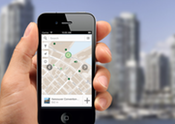 Targeting LEED Green Education Credit?
Our audio tours qualify.
Get one today!
style="font-size: 12px;">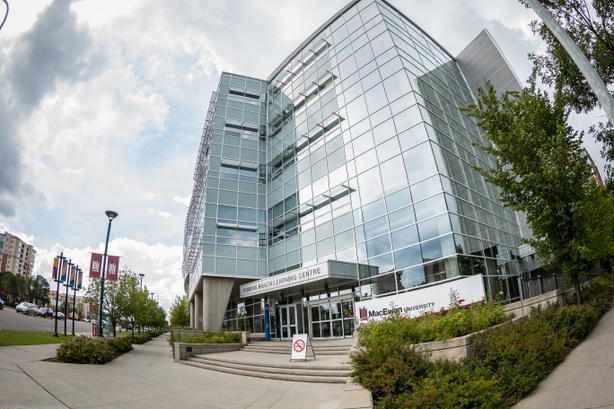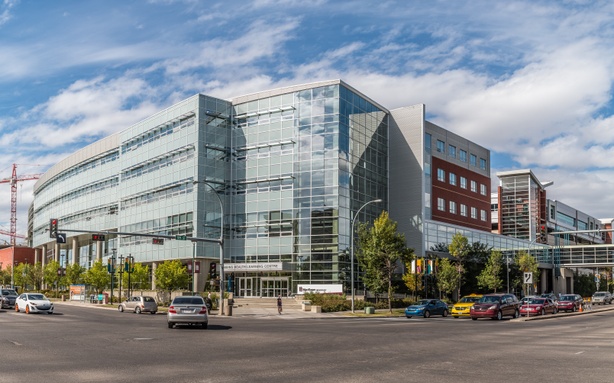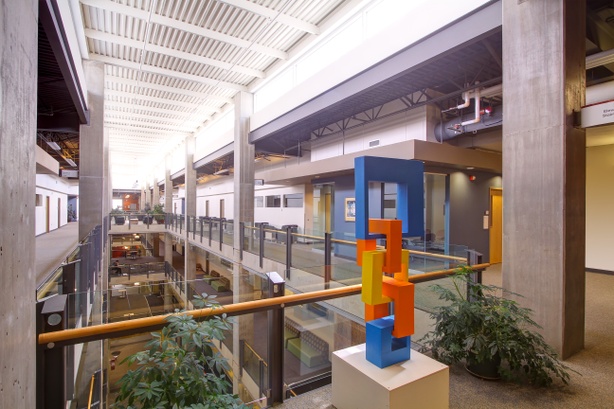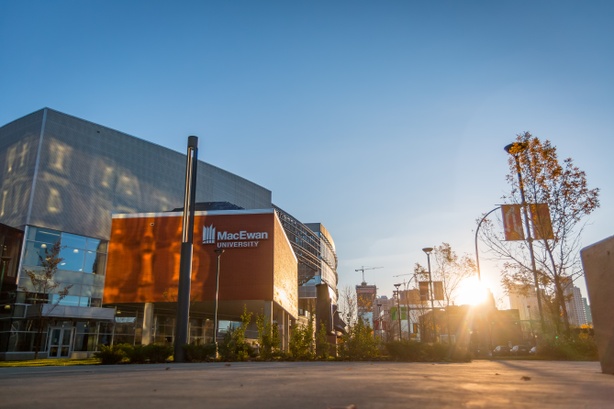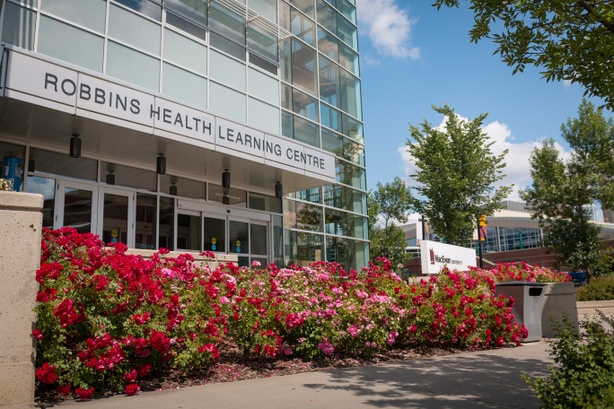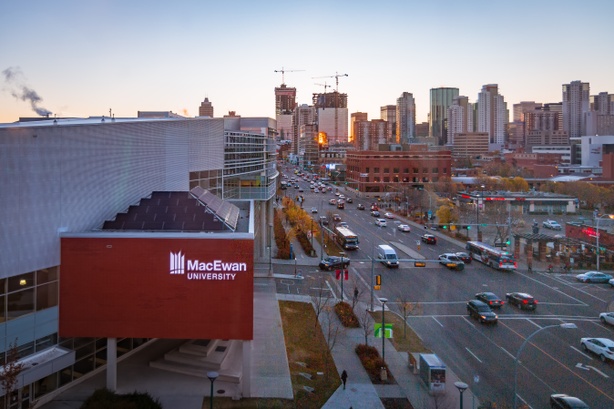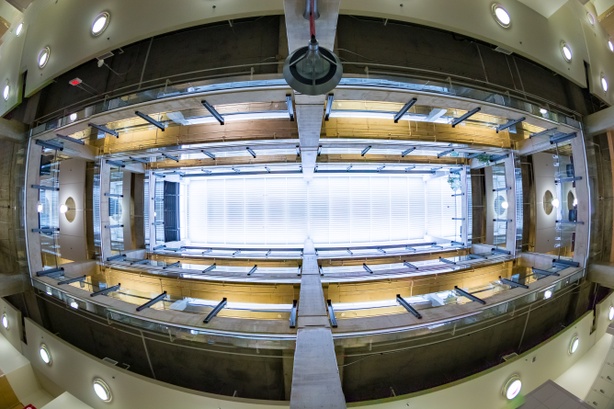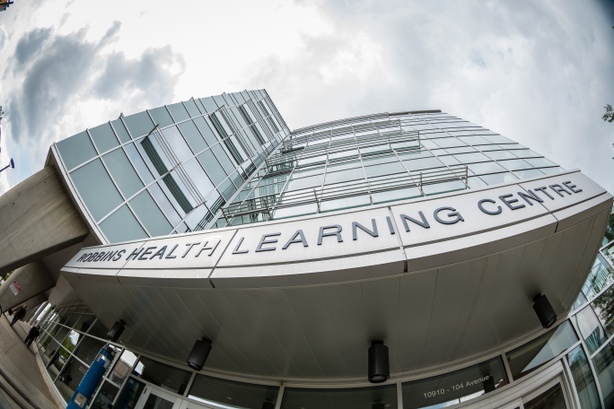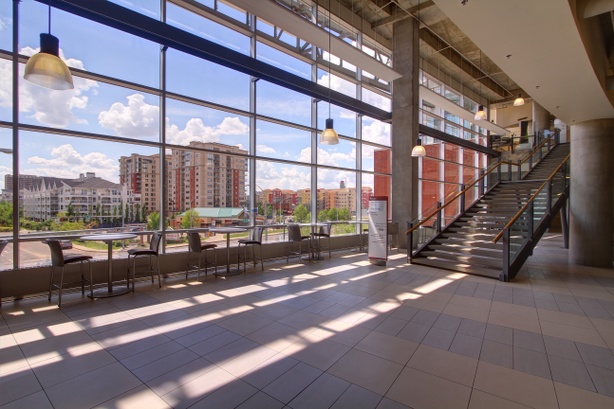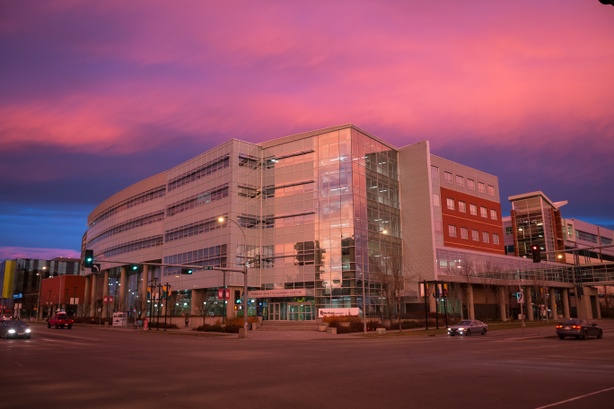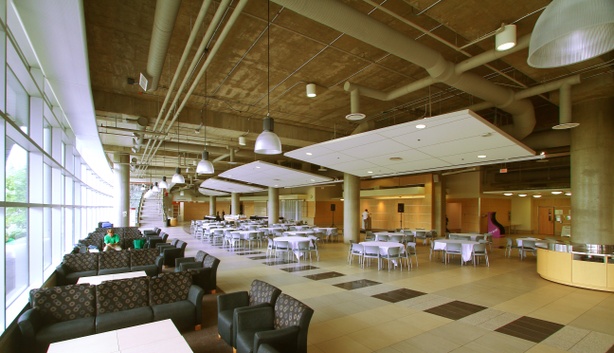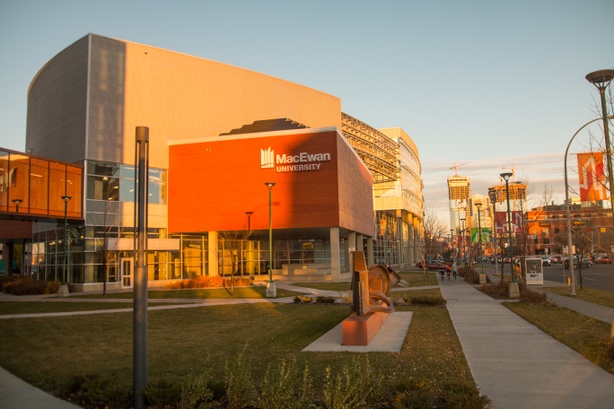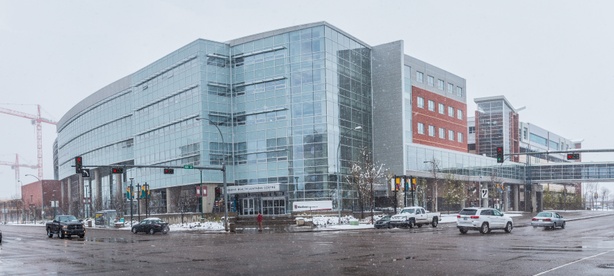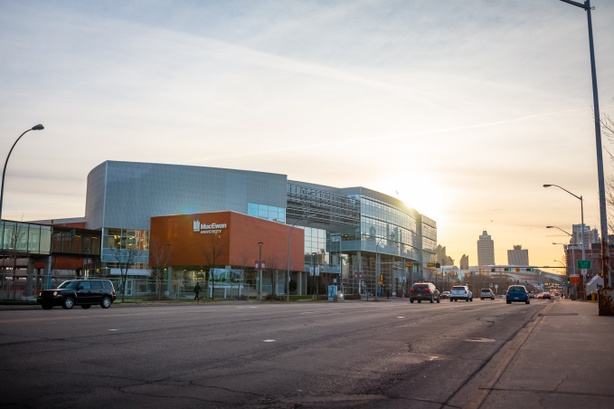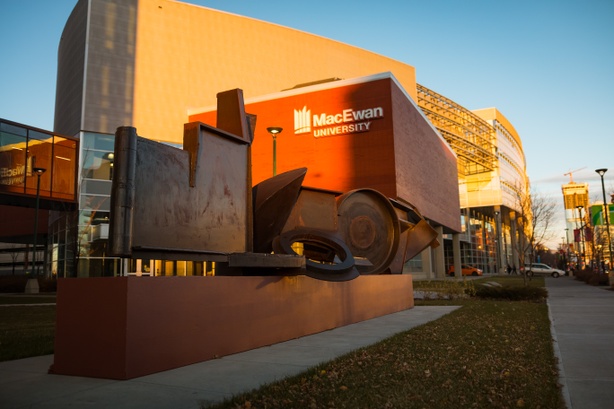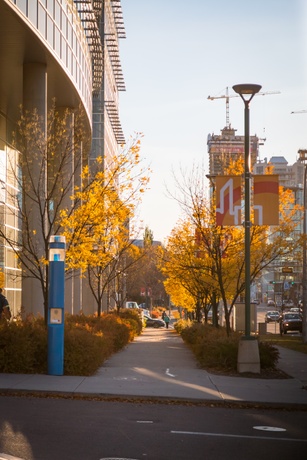 Kalen Pilkington, director of sustainability at MacEwan University
Summary
The Robbins Health Learning Center was built in 2007, and it houses the health learning programs at MacEwan University. It is a LEED silver building. It houses approximately 2,000 students and 200 staff members, and is a very dynamic environment. It contains lecture theatres, gathering spaces, labs, and a wide variety of practical spaces for students.
KEY SUSTAINABILITY FEATURES
WATER CONSERVATION
Several strategies to reduce water consumption, which equate to about a 60% water conservation rate per year.
700 cubic metre system in the parking lot that collects rainwater to eliminate any discharge of stormwater into the sewer system.
Project achieved every point in the water conservation section of the LEED certification, which was very important for MacEwan as an institution in a prairie climate.
HEALTHY ENVIRONMENT
In an effort to reduce the heat island effect, as well as making the building greener, a white roof was installed and native landscaping was provided. For MacEwan it was very important to create a healthy indoor environment; the paints, adhesives, sealants, and carpets are all low emitting, which means fewer volatile organic compounds are being released. The Centre has operable windows along the south façade, which provide occupants a high level of control over airflow and temperature. The university was intent on trying to reduce illness and stress in students by creating a better, healthier indoor environment with natural light, views, controllability, and healthy air.
MATERIALS
Robbins Health has a lot of exposed concrete around the building, as well as exposed ceiling, so maintenance is very easy. The concrete contains 100% recycled material. The flooring also contains 15% recycled tires and the drywall contains 17% recycled content. The brick, concrete, and drywall is all provided from local manufacturers to reduce the environmental damage associated with shipping.
ENERGY USE
The energy within the Robbins Health Learning Center has been reduced overall by about 35% compared to a standard building of its size. This means that, not only is the facility reducing energy, but it's also reducing greenhouse gas emissions. Some of the energy efficiency strategies used include installing highly efficient boilers, radiant heating and cooling systems, and heat recovery ventilators. Other strategies include sensors that distribute air, heating and cooling, as well as occupancy sensors.
TRANSPORTATION
The Robbins Health Learning Centre is located in the downtown urban environment and is well connected to bus routes, the LRT station, and is tied into the downtown bicycle grid. Underground there is also bike parking with a fix-it stand to help commuters. Students and staff can fix their bikes right on campus and then get right back onto their route.
FOOD SECURITY
MacEwan University is committed to food security on campus, and has invited several food truck vendors to operate in Robbins Health Learning Center over the winter months where it's not really viable for these vendors to be out in the community in their food trucks. The campus is innovative with this model because in the wintertime they've provided local businesses with a place to operate and continue to thrive within the local economy.
Within the Robbins Health Learning Center there is food being grown right in the building. The University has urban cultivators, which grow microgreens, and a tower garden, which grows things like basil, thyme, and salad greens. This is reducing our food miles and increasing food security on campus.
MacEwan also recently become a fair trade designated campus, which means that all of the independent food providers offer fair trade and organic coffee, and other products. They are also committed to sourcing locally and as responsibly as possible by participating in programs, such as Canada's Ocean Wise program, which ensures safe seafood sourcing.
Another key food security program and naturalization program that has given MacEwan a lot of publicity is the urban beekeeping program. Rooftop hives produce honey but the university is also helping to provide habitat and a place for pollinators to live and thrive.