Completion date

1990
Building area

7,526 m2 (81,009 SF)
Building Type

Commercial Office
Certifications & Awards
BOMA BESt Level 1 - Certified February 2004
LEED-EB:O&M Gold certified Dec 22, 2011
Project Team
Owner

: Invermay Holdings Ltd.

Architect

: IBI Group

Structural Engineer

: Fast & Epp Partners

Energy Engineer

: SES Consulting

LEED-EBOM Consultant

: Recollective Consulting Inc.
Green Building Audio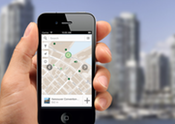 Targeting LEED Green Education Credit?
Our audio tours qualify.
Get one today!
style="font-size: 12px;">
Sustainability through better facility management
Summary
The Mazda building is an 7,526 SM (81,009 SF), 6-storey office building located at 800 Johnson Street in downtown Victoria, BC. Built around 1990, the building has undergone numerous audits and upgrades to improve its energy and environmental performance, and has also been awarded BOMA BESt certification, as well as LEED Gold under LEED for Existing Buildings: Operations & Maintenance.
To view real time energy consumption for The Mazda Building, please visit the following link: http://client.pulseenergy.com/357689BCLtd/dashboard/
Transcript of the audio tour recording
The Mazda Building may look like a regular office building, but it is far from ordinary.  Built in 1990, this six-storey, 7,500 square metre office building uses less water, produces less waste, and is more energy efficient than a regular building of similar size. Office supplies – from paper to food – are purchased according to their environmental merit, toxic cleaning products have been eliminated, and alternative transportation methods for employees are encouraged. For all of these reasons and more, the Mazda Building is considered a green building. 
Environmental performance has always been a priority for the management at the Mazda Building. The building was the first in Victoria to achieve the BOMA BESt designation. It is now striving for a new recognition, LEED Canada for Existing Buildings: Operations & Maintenance. LEED, which stands for Leadership in Energy and Environmental Design, is a voluntary, green building rating system. Under this system, a third party certifies how well the building performs against a set of criteria and awards a designation.The Mazda Building will be amongst the first to be certified under LEED-EBOM.
Going green was a business decision. Andrew Turner, the building's owner, believes that green buildings can save money in operating costs and improve tenant retention. The BC Ministry of Community and Rural Development and the Ministry of Tourism Culture and the Arts are the main tenants and as they have a mandate for carbon neutral operations, greening the building was also a way to match the building to the philosophy of the tenant. 
In the end, the environmental performance achieved at the Mazda Building was a result of the close cooperation between building owner and tenants. Energy, water and waste audits helped to uncover strategies for improvement that were implemented by owner and tenant alike. 
A sustainable purchasing policy was put in place by the building's landlord and was  adopted by both the Ministry of Community & Rural Development and the Ministry of Tourism, Culture and the Arts. This policy ensures that everything from office supplies to new furniture complies with green criteria. The entire supply chain was examined to find simple ways to eliminate waste. For example, reusable plastic bins replaced the cardboard boxes used to transport office supplies from the distribution centre to the building. Bottles, cans, and paper are recycled, toner cartridges are sent back for reuse, and food waste is collected twice a week for composting. Energy efficient light bulbs are safely recycled through a process that separates out mercury and disposes of it safely. Through these measures, an impressive 90% of the waste produced at the Mazda Building has been diverted from the landfill.
100% of the electricity used at the Mazda Building is offset by renewable energy, purchased through a Green-e certified green power producer.  he building uses 40% less water and 60% less energy than an average office building built at the same time in the same climate. Major energy savings were achieved by designing the heating and ventilation system in zones so that each floor could be controlled independently. This eliminated the need to heat the entire building if only one floor was occupied. An innovative metering system measures energy use and posts that data online – in real-time – for building occupants and the public to view. This creates a visual for energy consumption and provides a feedback mechanism to find further energy reduction strategies. 
Reducing the greenhouse gas emissions created during the commute to work is just as important as reducing the emissions produced by the building. Located in a highly walkable downtown location, the building is easily accessible by bus, bike or foot. This is helpful because where a regular building of the same size would normally have 60-100 parking spaces, the Mazda Building only has 18, and three are reserved for carpools. Secure bike parking and showers have encouraged so many occupants to cycle to work that it was necessary to expand the bike parking. Occupants can also borrow one of the shared office bicycles to get to a meeting.
The success of the Mazda Building is a lesson in cooperation. By working together, the building owner and tenants were able to achieve a level of environmental performance that is anything but ordinary.