Certifications & Awards
LEED Canada for New Construction and Major Renovations (registered)
Project Team
Operator

: Coast Mental Health

Architects

: DYS Architecture

Sustainability Consultants

: Recollective Consulting, Inc.
Green Building Audio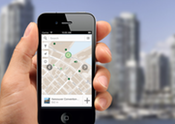 Targeting LEED Green Education Credit?
Our audio tours qualify.
Get one today!
style="font-size: 12px;">
Dunbar Apartments - Colin Shrubb of DYS Architects and Erica Letchford of Recollective Consulting
Summary
In December 2011, the first tenants moved into Dunbar Apartments, one of fourteen sites designated by BC Housing and the City of Vancouver to provide safe and secure housing for those experiencing homelessness. This 51-unit, 4-storey newly constructed building is managed by Coast Mental Health for people with disabilities or mental health issues living or with origins in the West Point Grey, Dunbar, and Kitsilano ares.
Sustainable Sites
The site of Dunbar Apartments previously hosted a gas station and underwent remediation from contamination before construction. The building is located in a walkable community, with access to transit, generous bicycle storage and minimal parking located underground, reducing the need for paved areas, thus minimizing urban heat-island effect. Electric vehicle charging infrastructure has been provided as well. 
The roof of the building utilizes a high albedo white SBS membrane that also minimizes heat island effect and the building is massed such that the outdoor amenity spaces are in a wind protected, south-facing courtyard. In addition, lighting has been designed to reduce nighttime light pollution. 
Water Efficiency
Water efficient fixture selection has resulted in a 42% water use reduction and the landscape was designed to require no permanent irrigation. 
Energy and Atmosphere
Hot water is preheated by solar hot water collectors, which are visible on the roof. A centralized heat recovery system extracts heat from the exhausted air, which is used to pre-heat fresh air for use in the building. An enhanced commissioning process was employed to ensure the building systems as designed were running at optimal performance levels. 
The exterior envelope was designed to engage a very high level of thermal performance and was an alternative to buying machinery to accomplish its high performance energy goals. Extensive insulation including metal panel and brick masonry help to minimize cold bridging. The exterior insulation is rock-wall, which is waterproof and is manufactured from 100% recycled waste material. The windows are all high performance, complete with sealed glazing units. 
Materials and Resources
The project team has achieved a 79% diversion rate for demolition and construction waste, as well as 15% and 25% recycled and regional content respectively. 
All materials and systems in the building were selected to provide the greatest feasible durability, with a 60-year lifespan as the target. Maintenance manuals and procedures were developed for the building's owners and operators so that the proper procedures will be put into place operationally to ensure that the lifespan targets are met and hopefully exceeded. 
Indoor Environmental Quality
While occupants are permitted to smoke within their suites, the remainder of the building has a non-smoking policy. A proactive approach to suite compartmentalization resulted in successful air-leakage testing between suites. In addition to the low-emitting materials and construction IAQ plan, a combined strategy of flush out and air quality testing was implemented before occupancy to ensure high indoor air quality for residents. 
Innovation in Design
To promote Green Education, Dunbar Apartments produced a green building audio tour to highlight sustainability features and design details. Operators also engage in a reduced-mercury purchasing strategy, implemented to ensure that lower mercury fluorescent light bulbs would be installed in the building at start-up and would be disposed of appropriately at the end-of-life. A green housekeeping strategy was also implemented within the building, ensuring that Green cleaning products would be used by building operators, and made available to residents upon move-in.