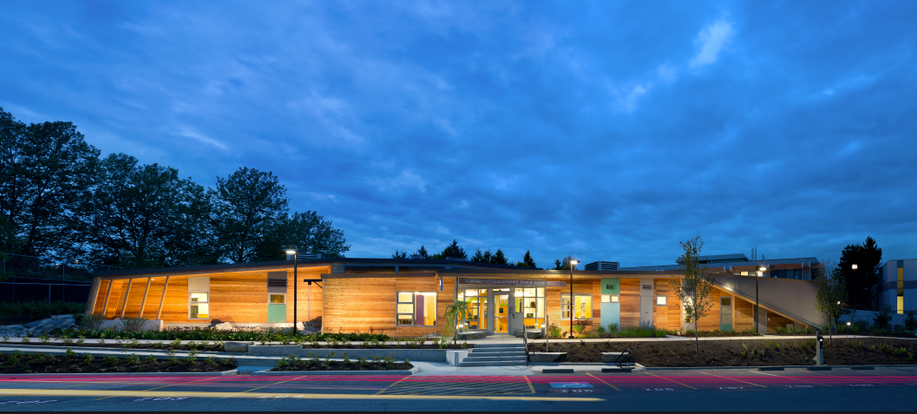 Djavad Mowafaghian Child Care Centre
Certifications & Awards
LEED Canada for New Construction and Major Renovations (registered)
Project Team
Mechanical

: AME Group

Structural

: Fast + Epp

Contractor

: Bosa Construction Inc.

Architect

: dys Architectural

Operator

: YMCA of Greater Vancouver

Client's Representative

: Concert Properties Ltd.

Client

: Provincial Health Services Authority

Electrical

: Applied Engineering Solutions

Landscaping

: Jonathan Losee Ltd.

Building Envelope

: BC Building Science Partnership

Civil

: Aplin & Martin Consultants

Sustainability

: Recollective Consulting Inc.

Commissioning Authority

: Airmec Systems Ltd.

Measurement & Verification

: CES Engineering Ltd.

Funder

: BC Children's Hospital Foundation
Green Building Audio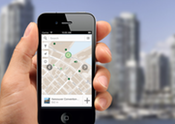 Targeting LEED Green Education Credit?
Our audio tours qualify.
Get one today!
style="font-size: 12px;">
Djavad Mowafaghian Child Care Centre - Jason Packer, Recollective Consulting
Summary
The Djavad Mowafaghian Child Care Centre is located on the campus of the Children's and Women's Health Care Centre at 4500 Oak Street Vancouver. Funded through a generous donation by the Djavad Mowafaghian Foundation, the Centre provides space for 49 children infants, toddlers and preschoolers with indoor and outdoor play, quiet time, offices, a small kitchen, and a staff lounge. Leased to the YMCA as a third party operator, the Child Care Centre has direct access to outdoor play areas and drop-off staging areas for parents. The one-storey 684 m2 building is nestled into a grass covered berm on a previously developed site. The building has a number of sustainable features and is targeting LEED® Gold certification.
Sustainable Design Highlights
Respect and enhance existing landscape features and ecosystem on site
No new parking provided, sustainable transportation alternatives encouraged
Regional and native drought-tolerant, and drought-resistant vegetation
DDC control strategies to maximize efficiency and minimize energy usage
Operable windows for natural ventilation
Access to daylight in all regularly occupied spaces to reduce demand for electric lighting
Reduce overall energy use and demand by a minimum of 40% over ASHRAE standard 90.1-2007
FSC Certified Wood products
Superior commitment to Indoor Air Quality
Sustainable Sites
The low scale and small footprint building maintains a large green space component where 56% of the total site is vegetated open space. This green space also creates a buffer separating the nearby hospital from residential areas, as well as providing landscapes for child development and exploration.
The outdoor space is south facing and at the same time is sheltered by the berm. The mature deciduous trees along 32nd Avenue were preserved to provide some sun protection in the summer with light in the winter.
Smaller Maple trees were removed from the site and repurposed into climbing and play elements in the outdoor play spaces. The significant green space on site allows for infiltration of stormwater to ground. Augmenting this is a 55m2 infiltration gallery with a depth of 2m, which provides storage where runoff is given time to attenuate and infiltrate into the native soils below.
To address sustainable transporation, the Djavad Mowafaghian Childcare Centre implemented a plan to reduce single occupant vehicle trips by providing carpool, electric vehicle parking spaces and a shuttle to the nearby Skytrain rapid transit line. Showers and bike racks are provided for staff, with bicycle parking also provided for visitors
Passive Design
The building design incorporated large overhangs to help prevent heat gain in the summer while allowing low winter sunlight to enter when light and warmth is needed most.
The unique shape of the building results in an increased perimeter space than a conventional building. This allows for views to the outdoors from almost every regularly occupied spaces as well as ample daylight. Windows were specifically designed to be low to the ground to enhance the indoor quality for the main occupants, who are children.
A number of strategies allowed the project to eliminate the need for mechanical cooling. Operable windows in the building allow for passive rather than mechanical ventilation. A high performance envelope featuring an R-40 roof and high performance glazing keep the building protected from excessive temperature fluctuations. The design team also worked with the owner to relax temperature set points for a small electrical /communication room. All of these features allowed for the cooling requirements to be satisfied with a fan rather than air conditioning, thereby avoiding ozone depleting refrigerant chemicals completely.
Water Efficiency
Rainwater on site is collected and diverted for natural filtration, and the consumption and contamination of groundwater is avoided through similar processes. Water-efficient plumbing fixtures and appliances are used throughout the project.
Learning activities in the Child Care Centre were specifically modified to reduce or eliminate process water use.
Energy Efficiency / Future Proofing Heating System
The heating system is designed to connect to the district energy system and provide allowance in the system for future expansion. The primary heating for the spaces will be by radiant hydronic to deliver heat efficiently and allow for possible future connection to low carbon energy sources.
This building achieves 41% energy savings compared to the baseline. The energy efficient measures of this building include a high efficiency boiler, heat recovery ventilation, and low flow fixtures to provide hot water energy savings (as well as water savings).
All building systems were commissioned by a Commissioning Authority to verify all mechanical and electrical systems are running as intended at building start up, which maximizes system integration and efficiency. Once in operation, systems are monitored via a Measurement and Verification plan with post-occupancy feedback gathered to assure quality and optimize function.
Materials: Biophilia and Wood First Initiative
The building construction is wood-frame, which conforms to the provincial Wood First initiative in supporting the local community, sequestering carbon and providing an inviting interior. The wood glulam structural elements, a prominent part of the building, are Forest Steward Council (FSC) certified, which is the most rigorous forestry standard in the world. The connection to the outdoors and the significant use of wood for structure and finishes incorporate the concept of biophilia, which is the deep-seated affinity that humans feel for nature. Recent scientific studies demonstrate that being exposed to a wood environment reduces stress.
The use of finishing materials is minimized in the building, exposing the structural and mechanical elements, reducing material consumption and improving indoor air quality.
The design team maximized the selection of regionally sourced and manufactured materials as well as a high recycled content wherever possible, not only to support local industry but to also showcase local materials and earn points in the LEED 2009 green building rating system.
Minimizing maintenance and maximizing longevity are key green building strategies. To address the durability of the building's material assembly, a Durable Building Plan was created by a building envelope professional, with resilience as a key consideration in product specification.
Indoor Environment Strategies
For a superior indoor environment, careful attention was paid to acoustic design, physically separating noisy and quiet spaces.
For a childcare centre, quality of indoor air is a clear concern. Careful management of Indoor Air Quality begins onsite as early as construction. Best practices were upheld during construction to preserve indoor air quality. Mechanical equipment was carefully stored and covered to prevent contamination before and after installation. The project team specified and installed interior finishes, such as millwork, adhesives, sealants, paints, etc., containing as little off-gassing compounds as possible. Prior to occupancy, an indoor air quality expert conducted tests to ensure there were no high levels of particulates or emissions.
The ventilation strategy for the building allows for the delivery of fresh air that exceeds minimum rates required by ASHRAE Standard 60.1-2007 by more than 30%.
Sources: Recollective Consulting, dys Architectural, CES Engineering Ltd., AME Group