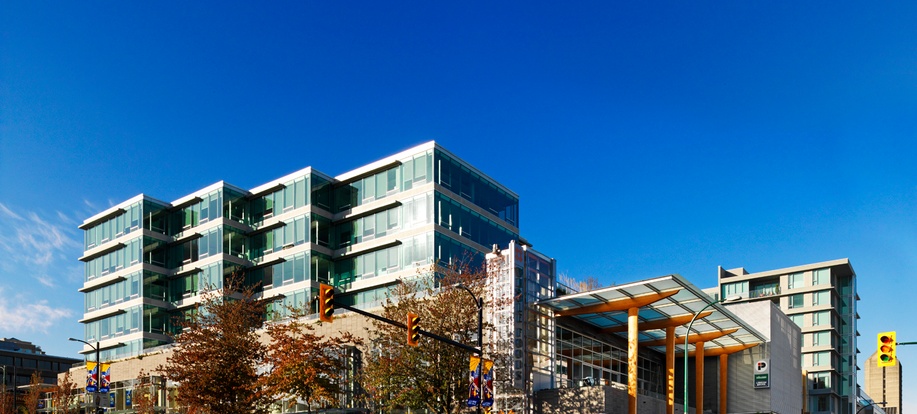 Crossroads Mixed-use Development
Project Team
Green Building Audio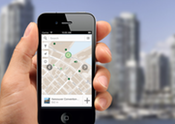 Targeting LEED Green Education Credit?
Our audio tours qualify.
Get one today!
style="font-size: 12px;">
Interview with David Dove - Principal, Perkins+Will Canada
Summary
The Crossroads Mixed-use Development is located between 8th Avenue and Broadway along Cambie Street in Vancouver. Due to its size, street frontages, sloping topography and ready transit access, the site is ideally suited to a mix of uses. The project houses large-format food and drug stores, commercial retail units, rental office space, a bank, two restaurants, and market residential uses.
Size
310,000 sq ft
Sustainability Features
Sustainable Site
brownfield redevelopment on an urban site surrounded by reasonably high density and mixed use development
easy public transportation access, bike storage, changing rooms
green (planted) roof areas act to restore bird habitats, maximize open space, collect and control storm water runoff from the site, and minimize the urban heat island effect
exterior green wall
highly reflective roofing materials
Water Efficiency
plant selection/irrigation systems designed to reduce water consumption for irrigation
stormwater is collected and stored, so no use of city drinking water for irrigation
all toilets, urinals, shower heads, and kitchen and lavatory faucets are water efficient
Energy and Atmosphere
high performance building envelope and low-e glazing
slab extensions and frit glass for solar shading
energy efficient light fixtures, daylight and occupancy sensors
energy efficient HVAC equipment, with no CFC-based refrigerants
waste heat recovery from the grocery store refrigeration equipment
Indoor Environmental Quality
operable windows to allow for some natural ventilation and occupant control
an interior green wall provides visual interest and acts as a natural mechanism for air filtration
Audio Tour of this building
This building is part of the City of Vancouver Green Building Audio Tour, a collection of audio recordings about Vancouver's greenest buildings. Each three-minute recording takes the listener on a virtual 'tour' of the building's green design features, guided by the architect or member of the design team. You can listen to them online, via podcast, or via your cell phone by calling 604-673-8150. The Vancouver Green Building Audio Tours were created through a partnership between City of Vancouver Sustainability Office and the Open Green Building Society.
To hear the audio guide for this building click on the player at the top of the left sidebar on this webpage, or dial 604-673-8150 and enter code 08.