Aquaquest: The Mary Blusson Learning Centre
Completion date

2006
Building/ site area

4,552 square metres
Budget

$18.9 million
Project Team
Owner

: Vancouver Aquarium

Architect

: Stantec Architecture

Structural Engineer

: Equilibrium Consultants

Mechanical Engineer

: Cobalt Engineering

Electrical Engineer

: RA Duff and Associates Inc.

Landscape Architect

: Sharp & Diamond

Contractor

: Stewart Olsen Construction

Commissioning Authority

: KD Engineering Co.

Surveyors

: Bennett & Associates

Quantity Surveyors

: BTY Group

Geotechnical Design

: Geopacific Consultants Ltd.

Specification Writer

: Halldorson Specifications Inc.

Code Consultants

: LMDG Building Code Consultants Ltd.
Green Building Audio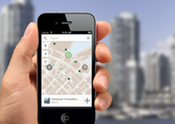 Targeting LEED Green Education Credit?
Our audio tours qualify.
Get one today!
Summary
Key Sustainability Features
Waste diverted from landfill during construction: 90%
Heat pump system that takes advantage of the constant temperature of adjacent seawater
Rainwater capture and reuse
Water savings: an estimated 1,480,000 litres of water per year (based on simulation)
Description
Aquaquest: The Marilyn Blusson Learning Centre (formerly Discovery Education Centre) is part of the Vancouver Aquarium, located in scenic Stanley Park. Built within the existing footprint of the Aquarium, it provides additional office space, exhibit areas, and a teaching centre. Completed in 2006, the Learning Centre is certified LEED© Gold by the Canada Green Building Council.

The Aquaquest centre incorporates several innovative features that push the boundaries of green design in Vancouver. A heat exchanger system coupled with the high efficiency heat-pump chiller draws energy from seawater to either heat the building or return heat to seawater to cool the building. Energy needs are further reduced through the use of a recovery unit that extracts heat from exhaust air and a radiant floor heating and cooling system.

The Learning Centre's roof collects rainwater and passes it through a 15 metre by 2.4 metre "living wall" of plants that provides habitat for insects and small animals. Plants and soil filter the rainwater and return it to the sea, which means a reduction of stormwater surface runoff. Some of this diverted rainwater is used to flush toilets and to irrigate the building's landscaping. Low-flow faucets and dual-flush toilets further reduce the need for potable water. Native plants salvaged during the excavation process were retained for landscaping. Over 90% of waste produced from the demolition of the previous building was recycled. Coloured, polished concrete walls reduce the need for finishing materials. Low VOC materials contribute to a high indoor air quality, which helps to create a healthy working environment. An Environmental Management System and a Sustainable Purchasing Program extend the values embedded in the design and construction of the building into operations.

The Vancouver Aquarium is one of the city's top attractions, drawing almost one million visitors per year. Aquaquest: The Marilyn Blusson Learning Centre not only teaches these visitors about aquatic life, it also provides a learning tool for green design. Through a dynamic website, operator led tours, and onsite display materials, visitors can discover the benefits of green buildings.
Tours: Available upon request. Call 604-659-3400 to arrange for a tour.
This post was imported and updated from the 'Greater Vancouver Green Guide', it's part of the 'Green Guide Portal' to the Green Building Brain.